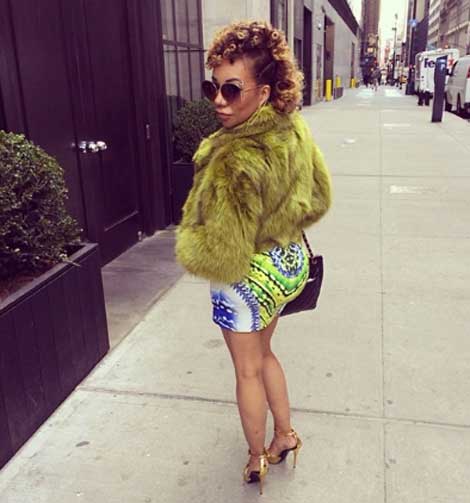 Tiny is letting it be known.. she's keeping her Troubleman! Mrs. Major Girl recently squashed word of her and T.I. possibly heading for divorce.
"We're still together, there's no divorce."
During a recent sit down with Wendy Williams, Tiny explained that though there may be some "friction between her and T.I." — The Harris' may just be going through a rough spot in their marriage.
Here's the word that Tiny spilled:
"We had a couple fights and we were arguing. We argue all the time, though. We had this one big fallout about the Grammys. It just lingered on and it got bigger and…We're still together, there's no divorce. We're normal. We go through the same thing that every marriage goes through."