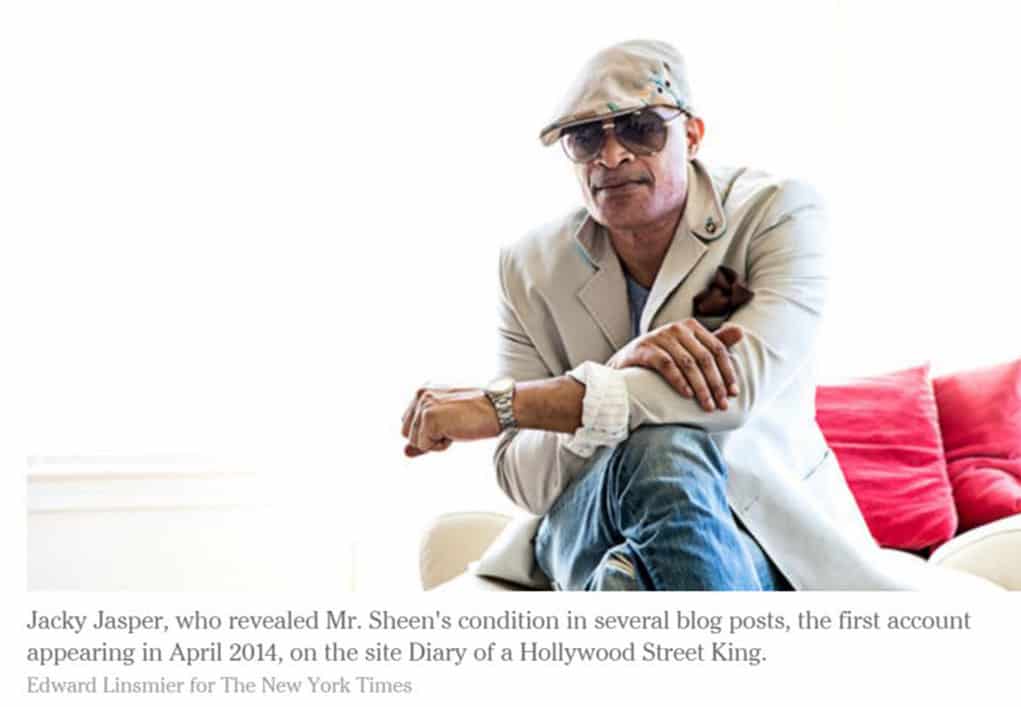 By COLIN MOYNIHANJAN. 5, 2016
That same year, a blogger revealed the illness in several online posts. The first account appeared in April 2014, about three years after Mr. Sheen said he received the diagnosis and 19 months before he sat down with Mr. Lauer. The posting appeared on the blog Diary of a Hollywood Street King, which was co-founded and is largely written by a former rapper, Jacky Jasper. It reported not only that Mr. Sheen had H.I.V. but that he was paying a 25-year-old woman to keep his secret.
Over the next few months, Mr. Jasper went on to post about a half-dozen items citing Mr. Sheen's illness on the blog, which carries the motto "Brewing and serving piping hot celebrity tea and scandal since 2008!" He was emboldened, Mr. Jasper said in an interview, by seeing photographs of Mr. Sheen's antiretroviral medicines. The photos, Mr. Jasper said, had been taken by a woman after sex with Mr. Sheen and provided to the blogger by an acquaintance of hers.
(During his "Today" appearance, Mr. Sheen confirmed that one of the people he was paying was someone who had taken pictures of his medicine with a cellphone.)
read the full story in the NY Times January 6, 2016 print edition