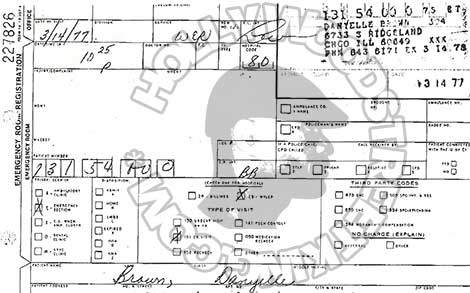 Decoding Deceptive Doings?
HSK Exclusive – Brandy Norwood may have been raking in the dough during her five-year run as the starring face of a successful sitcom, but that doesn't mean her own grandmother had the resources to witness her granddaughter in her glory – much less know about it. That's because HSK has exclusively learned Brandy's grandmother, Cecil Norwood, didn't even have a television set to watch her granddaughter act as "Moesha" – until the second season of the sitcom.
According to a source it wasn't until 1997 when the now deceased Cecil Norwood – a then-senior citizen of Mississippi – was equipped with a television set, reported gifted to her by the UPN television network.
We're told UPN made the decision to give Cecil Norwood the T.V. after they learned – through a National Enquirer publication – the nearly penniless grandmother of their starring face didn't even know Brandy Norwood – whose net worth at that time was listed at $12M – was acting as "Moesha" in the leading sitcom.
Here's the drop:
"Brandy's mother Sonja, kept her husband Willie away from his mother Cecil. Sonja had Willie spending all his time with her mother.

Sonja is ashamed of Willie's family, she turned him Hollywood. When Willie came back to visit Mississippi, he never stayed at his mother's house. He stayed at Sonja's mother's house, until Sonja moved her mother to California.

Jacky, I'm going to send you a hospital form from a Chicago hospital proving Danyelle Brown is Willie Norwood's son."
Click Image to Enlarge