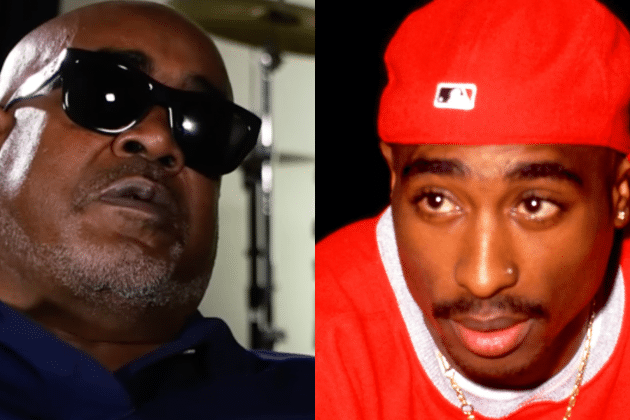 Yo, HSK fam! The streets have been buzzing, and the tea is piping hot! After more than two decades of whispers, conspiracy theories, and hip-hop legends, the truth behind the murder of Tupac Shakur is finally coming to light.
Guess who's been indicted? None other than Duane Keith Davis, also known as Keffe D, a former gang leader who's been spilling the beans about that fateful night in '96. This dude has been talking for years, claiming he was right there in the white Cadillac when the shots rang out, ending Tupac's life just days later.
Remember that iconic night after the Mike Tyson-Bruce Seldon fight in Vegas? That's when it all went down. Tupac, only 25 and at the height of his game, was gunned down, and now Keffe D is facing the music. The streets never forget, and neither does the law. A grand jury in Clark County has slapped him with a murder charge, and word on the street is he's already in custody.
But here's where it gets juicy: Keffe D dropped a memoir in 2019, "Compton Street Legend," where he spilled all the tea about that night. He talked about a beef that started when Tupac and his crew jumped Keffe D's nephew, Orlando Anderson, after that boxing match. As Keffe D put it, "Tupac chose the wrong game to play."
And while Keffe D has been playing coy in recent interviews, not naming names, he did drop a bombshell in a taped confession. He pointed the finger at his own nephew, Orlando "Baby Lane" Anderson, as the triggerman. But Baby Lane ain't here to defend himself; he was killed in a shooting in '98.
Keffe D's memoir is filled with all the gritty details. After the shooting, they ditched the car, got it cleaned, painted, and returned it like nothing happened. By the time anyone would think to check it for evidence, it was too late.
Now, we all know Tupac was a legend. With hits like "Me Against the World" and "All Eyez on Me," he was the voice of a generation. His death, and later Biggie's, led to countless conspiracy theories, books, and movies. But the streets always knew there was more to the story.
The investigation into Biggie's death brought Tupac's case back into the spotlight. Detective Greg Kading wrote a book about how they got Keffe D to talk, promising him immunity. But Keffe D's recent confessions? They might just be his undoing.
In a recent interview with DJ Vlad, Keffe D was asked if he was worried about getting locked up. His response? "They want to put me in jail for life? That's just something I got to do."
Well, HSK fam, the saga continues. Stay tuned as we keep you updated on this explosive story!