After a woman sued Too Short for allegedly sexually assaulting her a number of times, the rapper is fighting back. He denied all the allegations...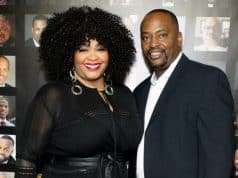 Jill Scott's divorce is turning into a nightmare because now her estranged husband, Mike Dobson, is asking for a ton of cash! According to sources,...
Ruh-roh. Did Loni Love just stick her foot in her mouth with this one? The Real co-host said the real reason why black women...
Tia Kemp went OFF on her "deadbeat" baby daddy, Rick Ross, in a recent Instagram live session. Tia was in her feelings because Rozay...