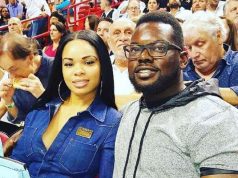 In December 2009, Chris Chambers claimed in court papers that Stacey Bernice Saunders was stalking him and had made "abusive, vulgar and irrational" communications...
Get in there! #RahAli 🌸 A post shared by The Blogssip (@theblogssip) on Jul 29, 2017 at 8:00am PDT Love & Hip Hop's, Raha Ali got...
When you forget that... Family matters! This whole topic is sad... SMDH! This is a follow-up to the article earlier today: JACKIE CHRISTIE AIRS OUT TAKARI...
Now that the curtains have closed on the sixth season of Basketball Wives, with Jackie seemingly being shunned by Shaunie O'Neal and labeled as...