After losing her own sitcom after making racists remarks against Valerie Jarrett, Roseanne Barr tries to explain her viral tweet in this bizarre video. https://www.youtube.com/watch?v=JNrteSAu5ys
Iggy Azalea has been spending a lot of time with Tyga, and the two even attended Coachella together. But they're not dating because Tyga...
Tokyo Toni is mad at Blac Chyna again. This time, she goes on a rant because Chyna won't give her money to help get...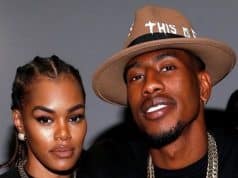 Teyana Taylor went on The Breakfast Club to discuss her song, "3 Way," and to talk about her sex life with NBA player Iman...