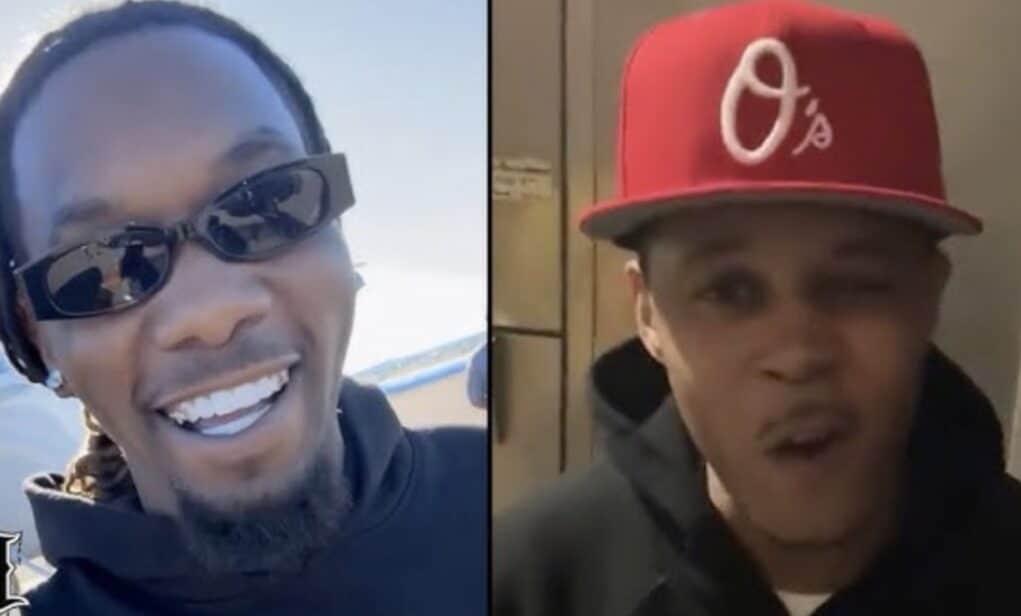 Okay, folks! Hollywood Street King is back at it again, and this time, we're diving into some drama revolving around Nicki Minaj's husband Kenneth Petty. It ain't looking good.
Kenneth Petty, who's no stranger to legal issues, has found himself caught up in the law's web once again. This time around, he's been slapped with house arrest. Why, you ask? Word on the street (and by street, we mean the Hollywood Reporter) is that Petty threatened Cardi B's man, Offset. And guess where it went down? Social media. Of course.
A federal judge in LA ain't playing games. After catching Petty on tape dishing out threats towards the Migos rapper (though Offset wasn't named directly in the docs), Petty is now facing 120 days of being stuck at home.
The court isn't too impressed with his recent actions. The documents cite concerns over his "willingness to comply with the Court's orders." So, they think a little house arrest might give him some time to think about his choices.
Now, for those not in the loop, Minaj and Cardi B aren't exactly BFFs. These two have a history, trading blows on social media and even physically clashing back at the Harper's Bazaar ICONS party in 2018. So, this new Petty vs. Offset situation? Seems like another chapter in an ongoing saga.
But let's rewind a little. Petty was already on probation due to a case back in 2020 where he failed to register as a sex offender in California. This stems from a conviction way back in 1995 where he was found guilty of the first-degree attempted rape of a 16-year-old, serving time in prison for it.
And the drama doesn't end there. Minaj and Petty were sued by Petty's alleged rape victim, who accused the couple of trying to intimidate her. The case against Minaj was eventually dismissed, but the cloud still hangs over Petty.
Though Minaj and Petty have had their share of ups and downs, they rekindled their high school romance in 2018, got hitched the following year, and even had a baby boy they adorably named Papa Bear in 2020.
As always, Hollywood Street King is on the watch, keeping you updated on all the latest and greatest. Until next time!🎤👑