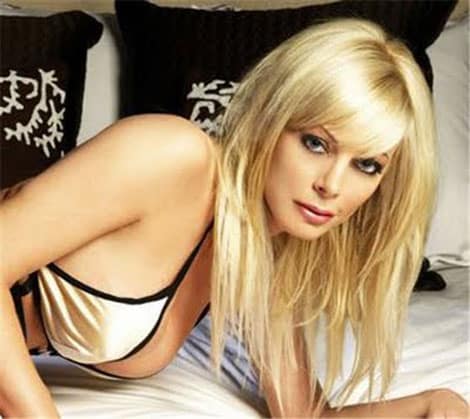 HSK Exclusive – We're learning more information about the former William Morris agent, previously exposed by HSK as a prostitute wrangler for Steven Seagal.
Sources exclusively tells HSK, not only did Chaka Hayes admit to indulging in Tiger Woods' leftovers, but he also served as a drugging partner to a one time mistress of golfing great. This at a time when Hayes was shacked up with porn star turned Tiger Woods' whore – Holly Sampson – who we're told insisted Hayes smoke crystal meth with her before having sex with her, in return for financial support. Don't believe me.. Ask Lindsay Nobel.
Here's the drop:
"Tiger Woods' former mistress Holly Sampson was Chaka Hayes' roommate. I remember when Chaka had just rented that fancy place, he still had a job as an agent with William Morris. When Chaka lost his job, he couldn't afford to pay the rent so he moved in Holly Sampson the porn star.

Holly was making bank, she had Tiger Woods money and some other rich older trick was breaking her off too. Holly was paying Chaka's bills, only if he got high with her. When Holly sold her story to the press about Tiger Woods, the older rich trick dropped her. Money got low for Chaka and Holly.

If Chaka wanted to have sex with Holly, Chaka told me he had to smoke meth with her. One day Holly moved out, and Chaka moved to Compton to stay with his crack smoking daddy."
Did porn star Holly Sampson turn Chaka Hayes into a crack-smoking crystal meth addict? Of course he did. Don't believe me.. Ask lawman/actor Steven Seagal.