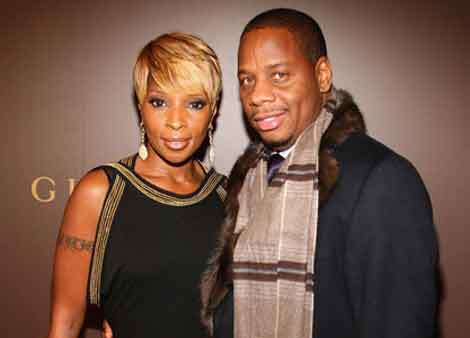 Love On The Rocks?
Mary J Blige may soon be shacking up at Heartbreak Hotel once again, as reports begin to surface pointing to the Queen of Hip Hop Soul's husband of eight-years as a cheater!
Sources say Kendu Issacs is having an affair with Mary's label mate, Starshell. Now, the songstress is reported to be turning back to the bottle, drinking heavily again. That's because insiders say though Mary hasn't come to terms with her record producer's infidelities, she does suspect the affair is happening.
Here's the tip:
"Mary's husband Kendu is sleeping with Starshell. Mary has turned is back on the wagon. People think Mary suspects the affair, but that it has yet to sink in. Poor Mary."
I don't feel sorry for Mary J. Blige. Know why? Because Mary J. Blige fired her sister, Latonya, so her cheating ass husband Kendu Isaacs could takeover as her manager. Don't believe me.. Ask Andree Harrell.
This isn't the first time the couple has had issues with their relationship. You may remember the couple was involved in several public fights, over the years. Kendu Isaac has been in five celebrity relationships averaging approximately 4.3 years each. Two of his marriages averaged 4.6 years each.