"Meet the Blacks" director, Deon Taylor, seems to be navigating a stormy Hollywood year, as a series of leaked videos and calls have exposed his unfiltered opinions about some of the industry's most prominent figures.
The first blow to Taylor's reputation came when a leaked video revealed his candid views on Hollywood power couple, Will & Jada Smith. Taylor not only branded Jada as "toxic" but also suggested that both Will Smith and Chris Rock lacked manhood.
Yet, the controversies didn't end there. Another leak soon followed, putting Taylor under scrutiny once more. This time, the video portrayed him disparagingly discussing Jamie Foxx's business accumen or Taylor's claim to Foxx's lacking such. This revelation was particularly surprising for many, given the belief that Taylor and Foxx were close friends. The video, however, painted a different picture, revealing that Taylor is the 'fake friend' Foxx refered to in his since retracted post about fake friends.
Taylor's penchant for dropping names and voicing controversial opinions continued as he then set his sights on another 'friend' of his, singer and actor, Tyrese. In a conversation with notable figures from Bach Enterprises, including King Bach, Caleeb Pinkett, and Gary Glushon, Taylor seemed to favorably compare Kevin Hart's strategic use of social media to Tyrese's approach.
Taylor said, "I just think this is right up his alley… out of everybody I could think of, it's interesting that it could be him. Kevin has really weaponized himself with social media… He's really figured out a way to actually use that world, unlike Tyrese."
Those close to Deon Taylor say he frequently expresses his discontent about the lukewarm reception of "Black and Blue." He often attributes the film's shortcomings to Tyrese's volatile social media antics and sensitive nature. Don't beleive us? Just ask Omar Joseph. However, Taylor is overlooking a broader pattern in his career. Despite having directed or produced a whopping 19 films, not one has achieved success or profits. I suggest it's Taylor's own inability to create resonant and original film narratives. The consistent box office misses might be a reflection of deeper challenges in Taylor's directorial approach rather than the shortcomings of any one actor.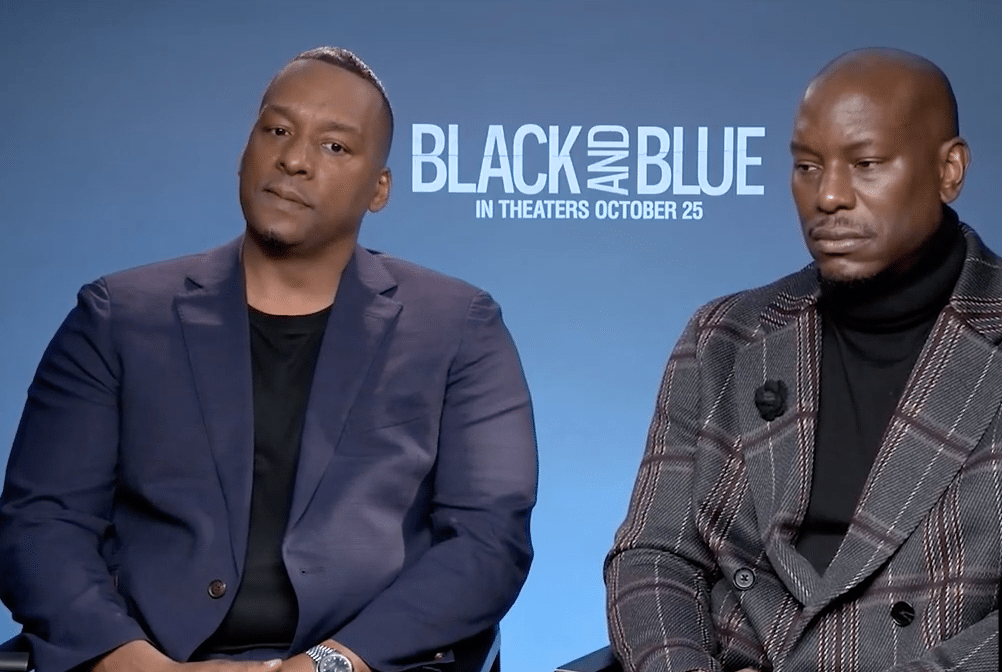 Man, ya'll heard those leaked calls from Deon Taylor? Dude's out here sounding more like a starstruck groupie than a legit Hollywood filmmaker. Trippin' over anyone who's got some followers. But Kevin Hart working with Deon or Hidden Empire Film Group? Pssh! That's a fairy tale. Don't beleive me? Just ask Jeff Clanagan.
Comparing Kevin Harts use of social media to Tyrese's couldn't be less relevent to the conversation. Deon's lack of knowledge leads him astray once again.#FAIL