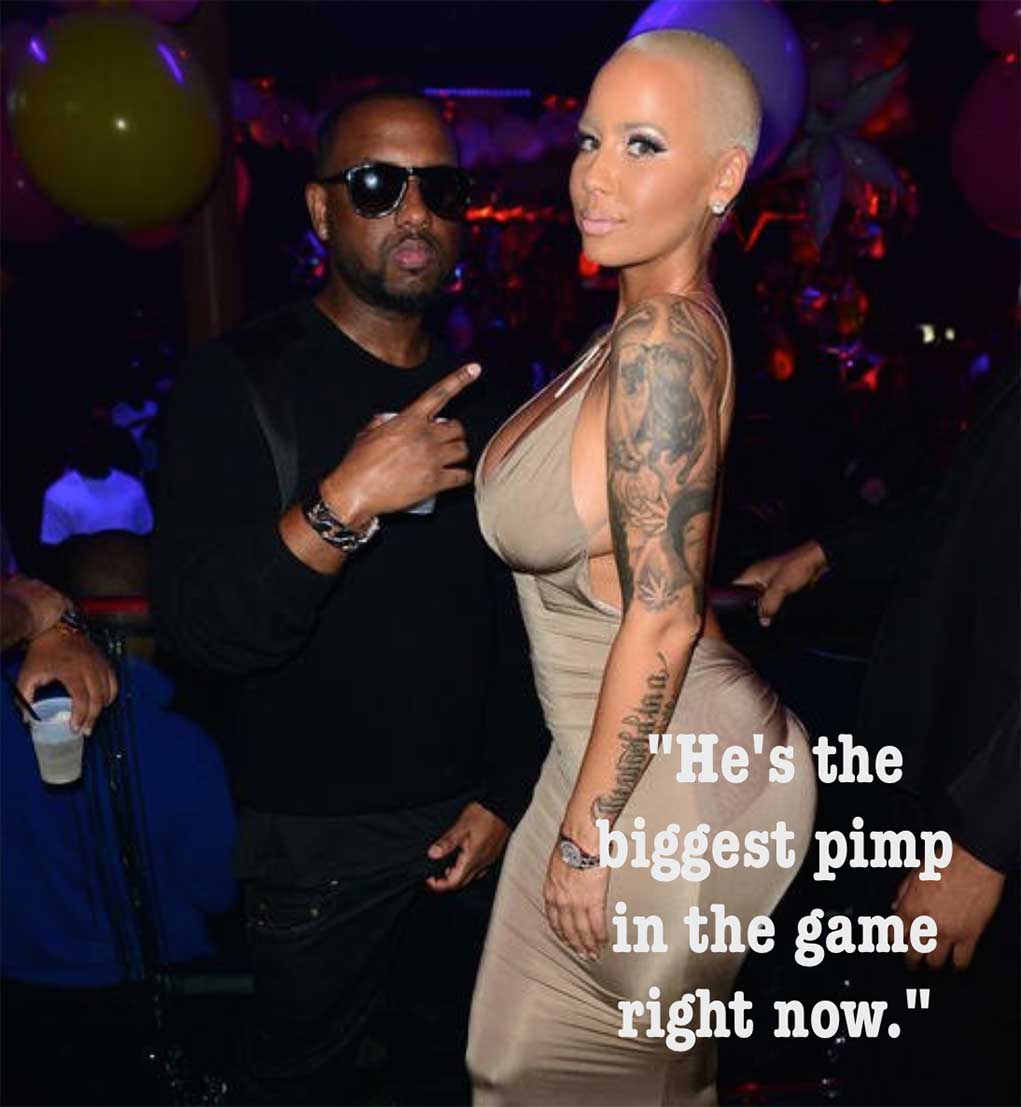 HSK Exclusive – Details surrounding the man behind the Miami circle of snapchattin' n' twerkin' insta-vixens — collectively known as Taz's Angels — could be a fitting portrayal of pimp'in in today's social media era. His name is Michael J. Williams, aka "Taz", a mid-40s New York native who describes himself as being "The Black Hugh Hefner" and "The Chosen One" … and who sources say is "the biggest pimp and sex trafficker in the game right now." But long before the 2010 debut of Instagram … before he first recruited Blac Chyna … before "Taz" and his "Angels" set up shop in a rented Miami mansion in 2014, and Taz's Angels birthed a bootcamp reported to give way to "training to service the likes of…." … Taz was a struggling music producer. Don't believe me.. Just ask KHIA.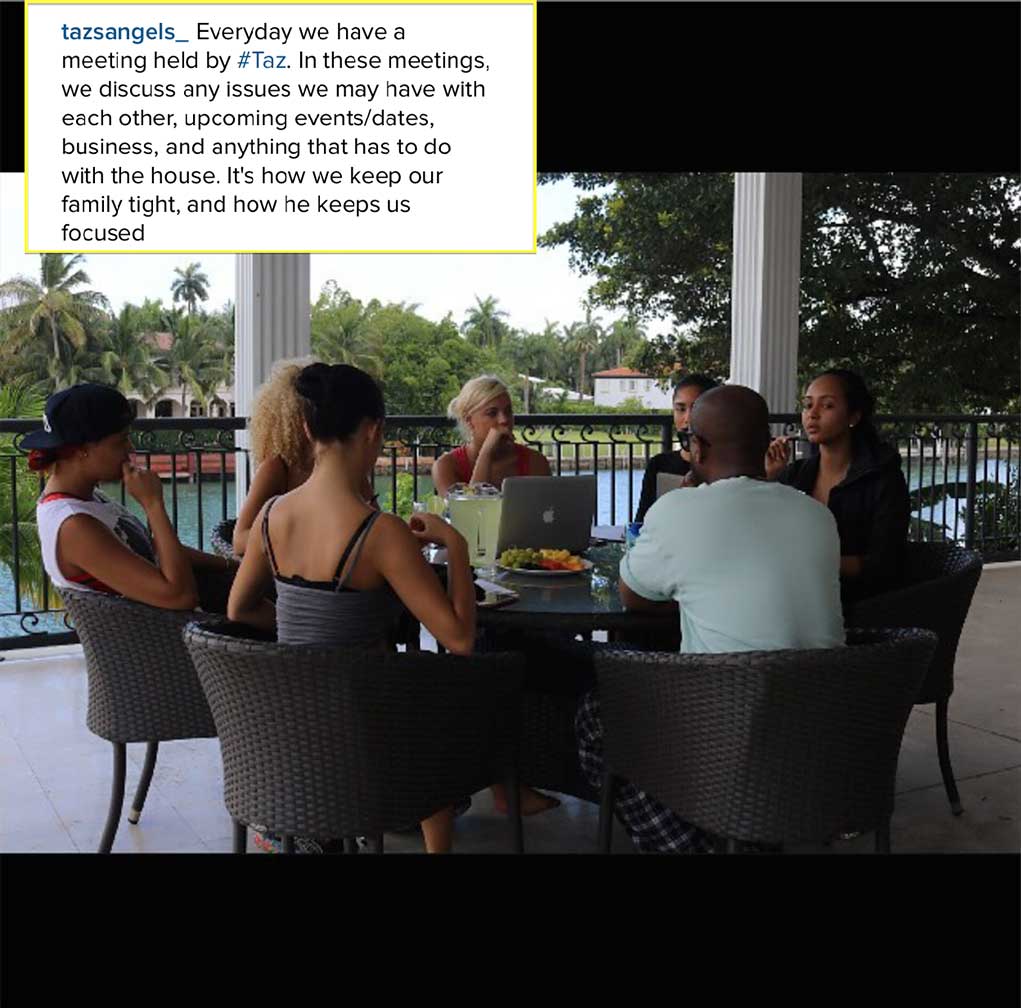 "Taz is former producer from the 90s, turned pimp. His only known hit to this day is Khia's 'My neck, My back."
As a music producer, Michael J. Williams was Director of Tazz Productions, Inc. That's according to Florida state records, revealing Lutz, Florida, a suburb of Tampa, to be the home of the production company … two other Williams (reported to be Taz's parents) are listed as figures connected to the production company, a company that's said to be currently "inactive". Guess what? Tazz Productions, Inc. appears to be a business venture that's since been replaced. Records reveal, Michael J. Williams opened Gigolo Enterprises, LLC in 2010 … describe the business as being "a small, fairly new consulting company in Lutz, Florida" … with the Williams reported to be the names of "Taz's parents" listed as the "2 employees" of Gigalo Enterprises.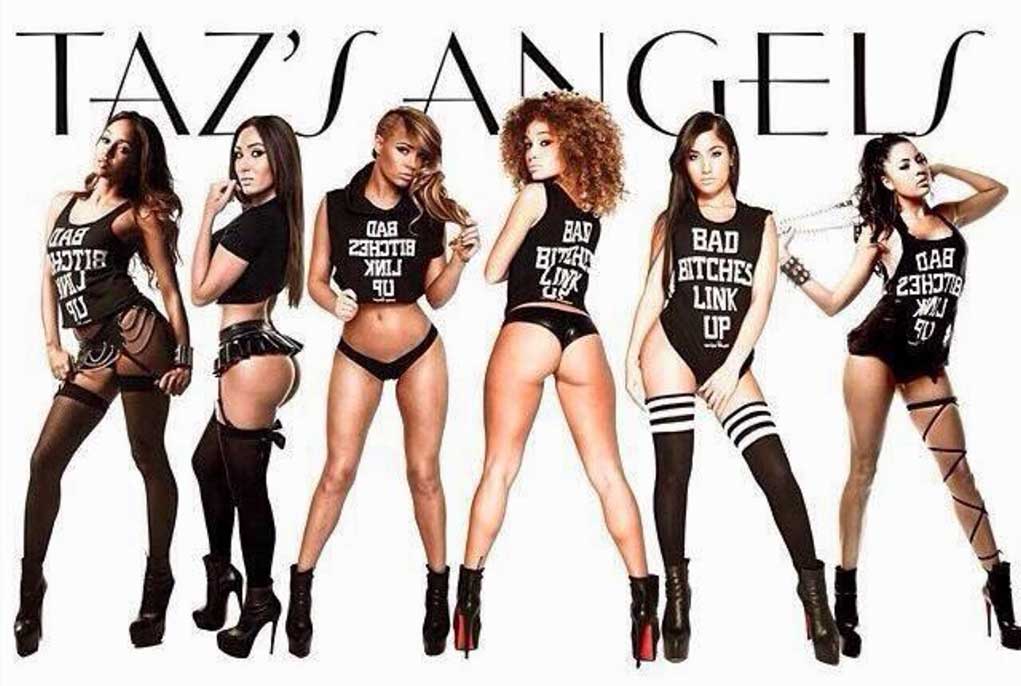 "He [Taz] runs one of Miami's biggest escort services, Taz's Angels formely known as Gigalos.

It's basically a bunch of butter-faced escorts with no boobs and cellulite asses living in one, unfurnished house together and making club appearances and twerk videos here and there."
It was between the time Taz shut down his production company, and the time he became a Gigalo, when sources say the New Yorker-turned-Floridian first made the acquaintance of "Cat" aka "Catherine Doors", reported to be the "madame" and "house mother" of Taz's Angels. Word from an inside source reveals, "Cat was recruited by Taz while she was working at Neiman Marcus in Tampa."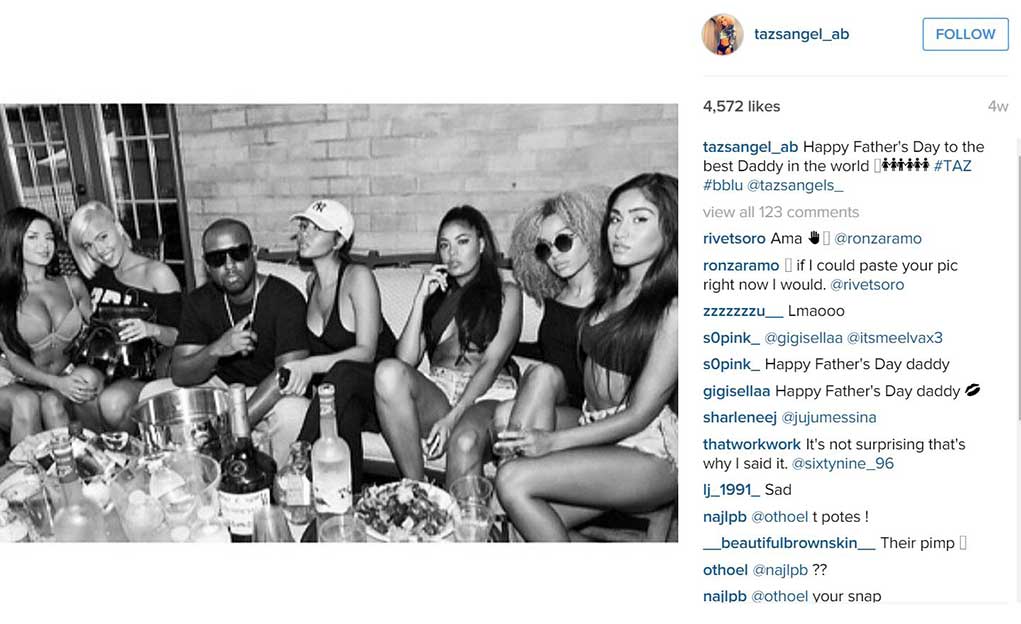 Check it:
He put Cat to work in a Strip Club in Tampa, working seven days a week. Sometimes she cried to other strippers because she was so tired, but she wouldn't dare to go home because she was afraid of Taz. At the time, she didn't have a driver's license so she was dependent on him to pick her up. She was trying to recruit other girls by bringing them home and letting them sleep with Taz. She then recruited Kinky and Taz Angels began.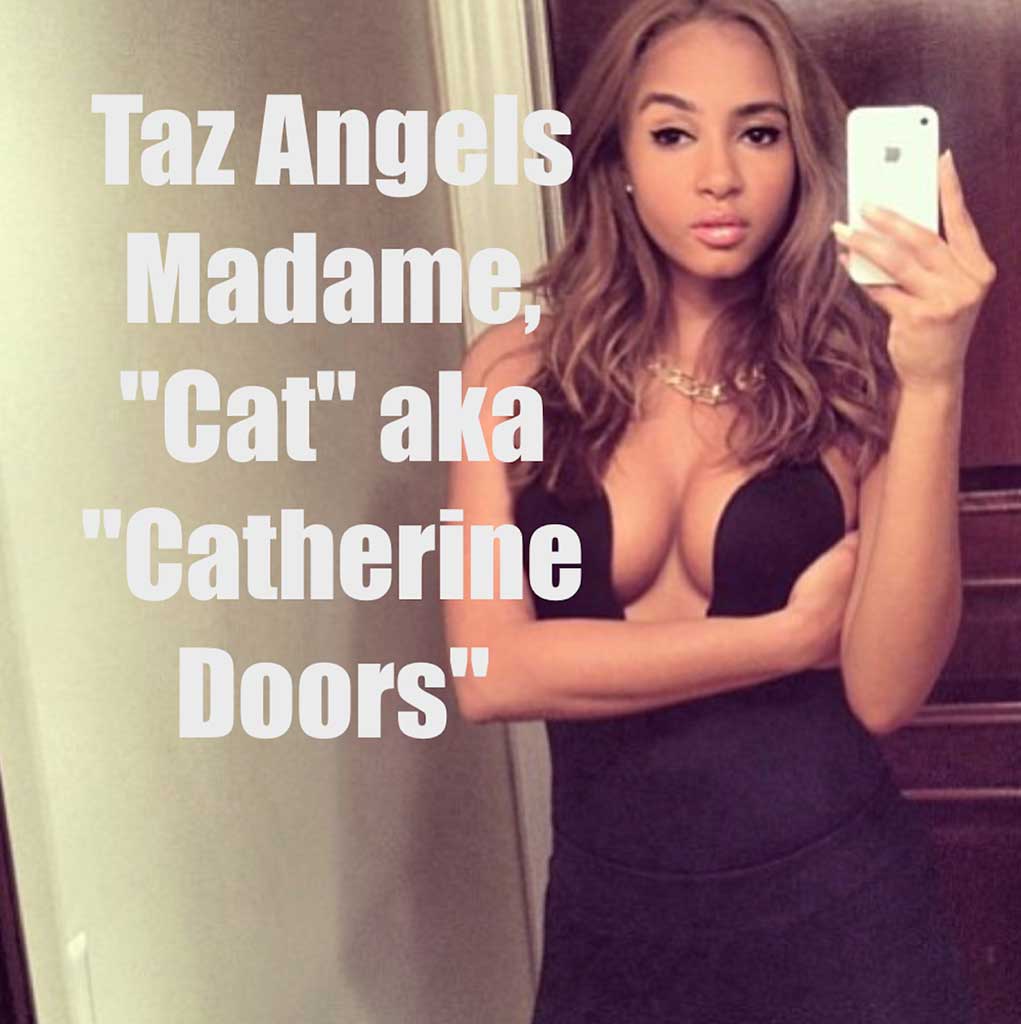 According to TazsAngels.net, "He (Taz) sets up the TazAngel girls as escorts for ballers, celebrities, and athletes. He groups the girls into a house and gives them lots of money, clothes, shoes, and of course drugs and alcohol. The only thing they have to do is stay in shape and go out when he wants them to.
Dig the Drop:
"Taz is the biggest pimp in the game right now … and his bit*ches ain't gonna run to the police and snitch on him because he treats his girls well.
He has girls coming from France to chill with him and he gives the model the game before he ships her out to the Bahamas to to see other high profile tricks."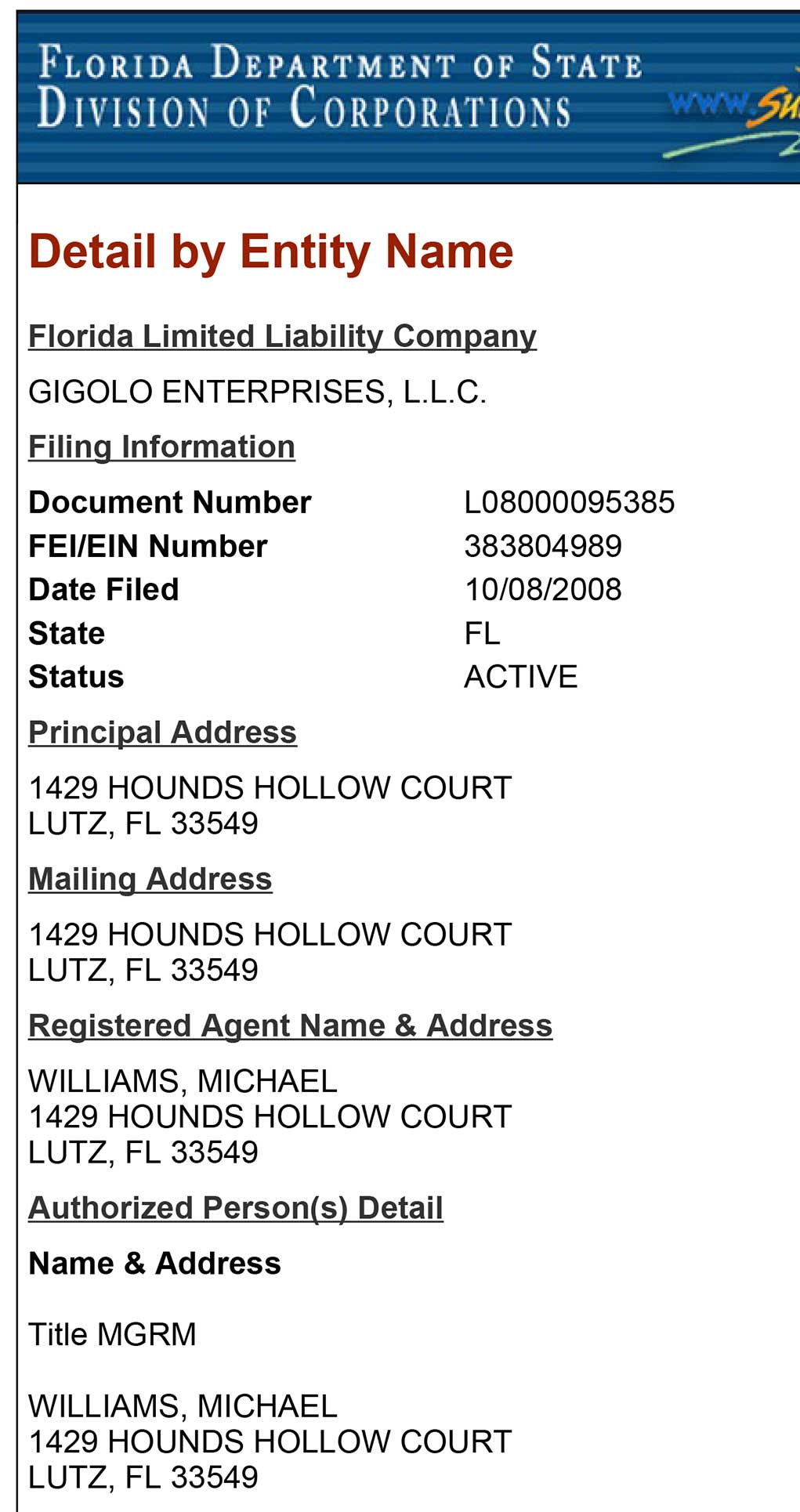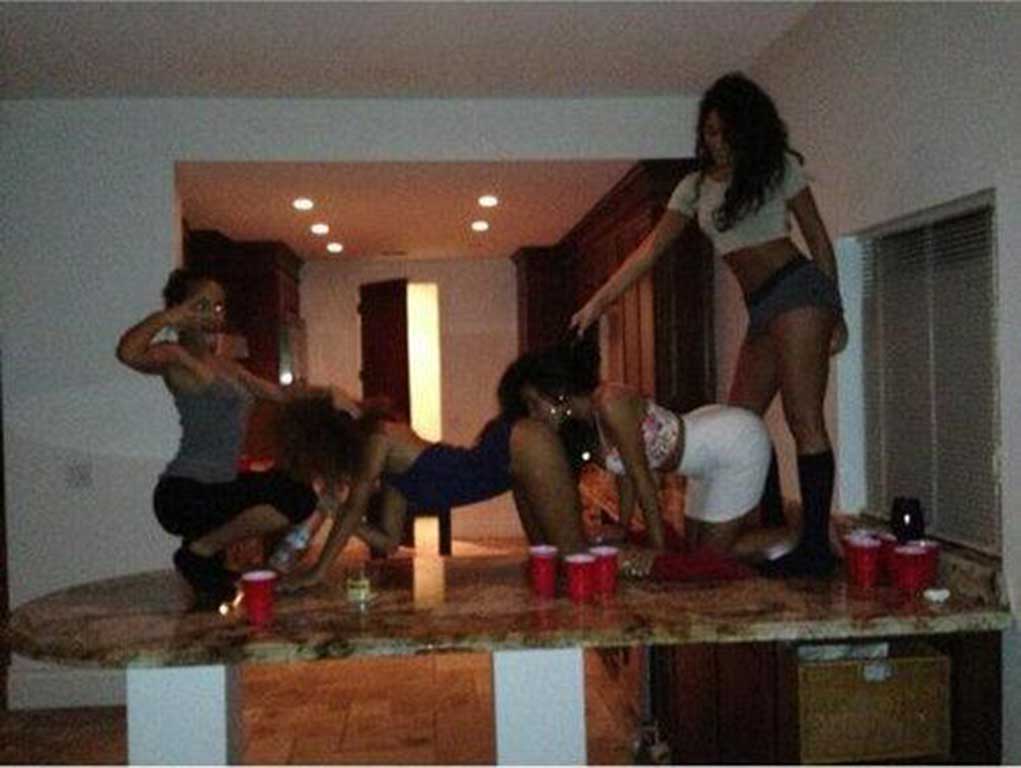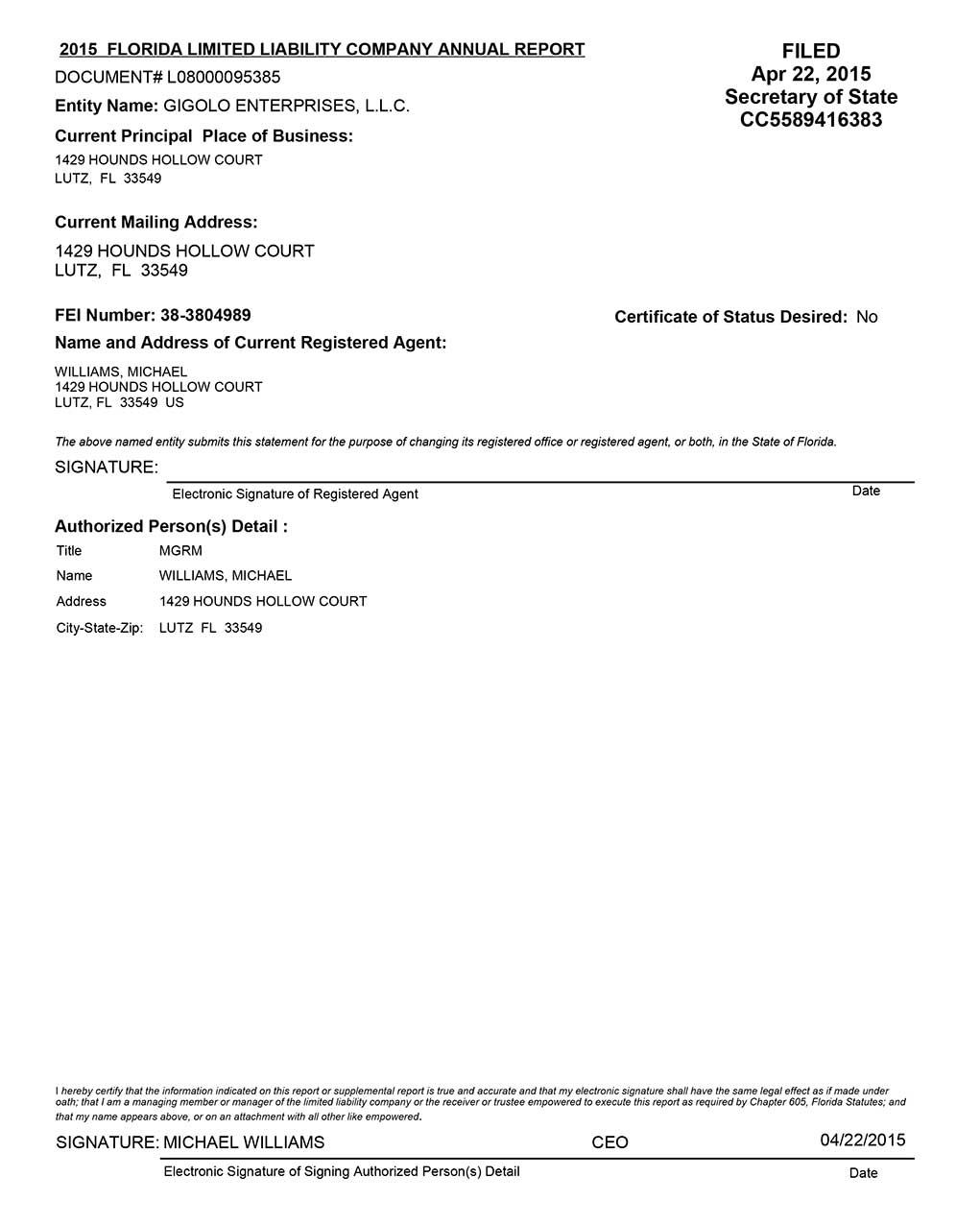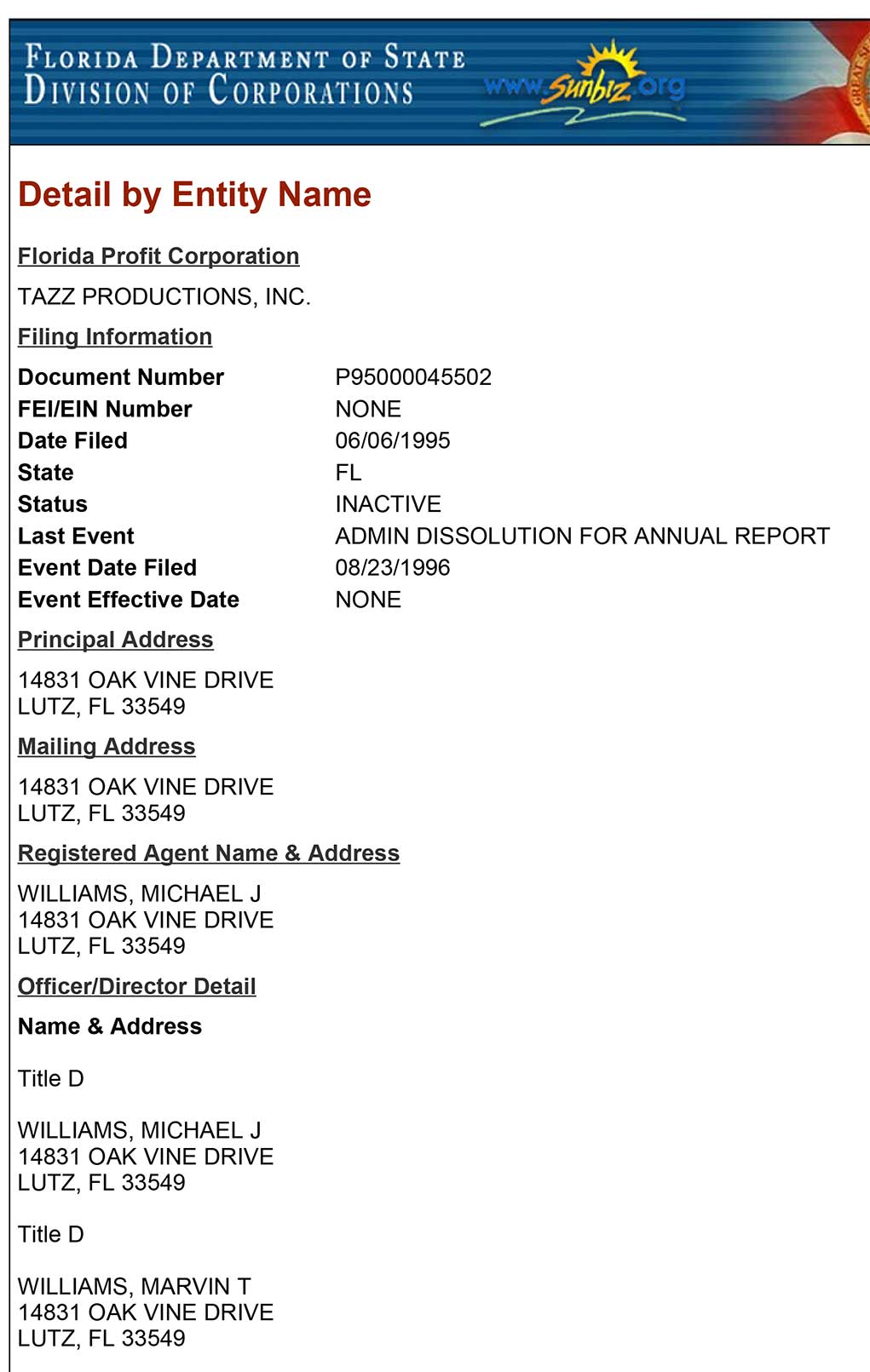 Originally Published on: Jul 27, 2015 @ 10:50