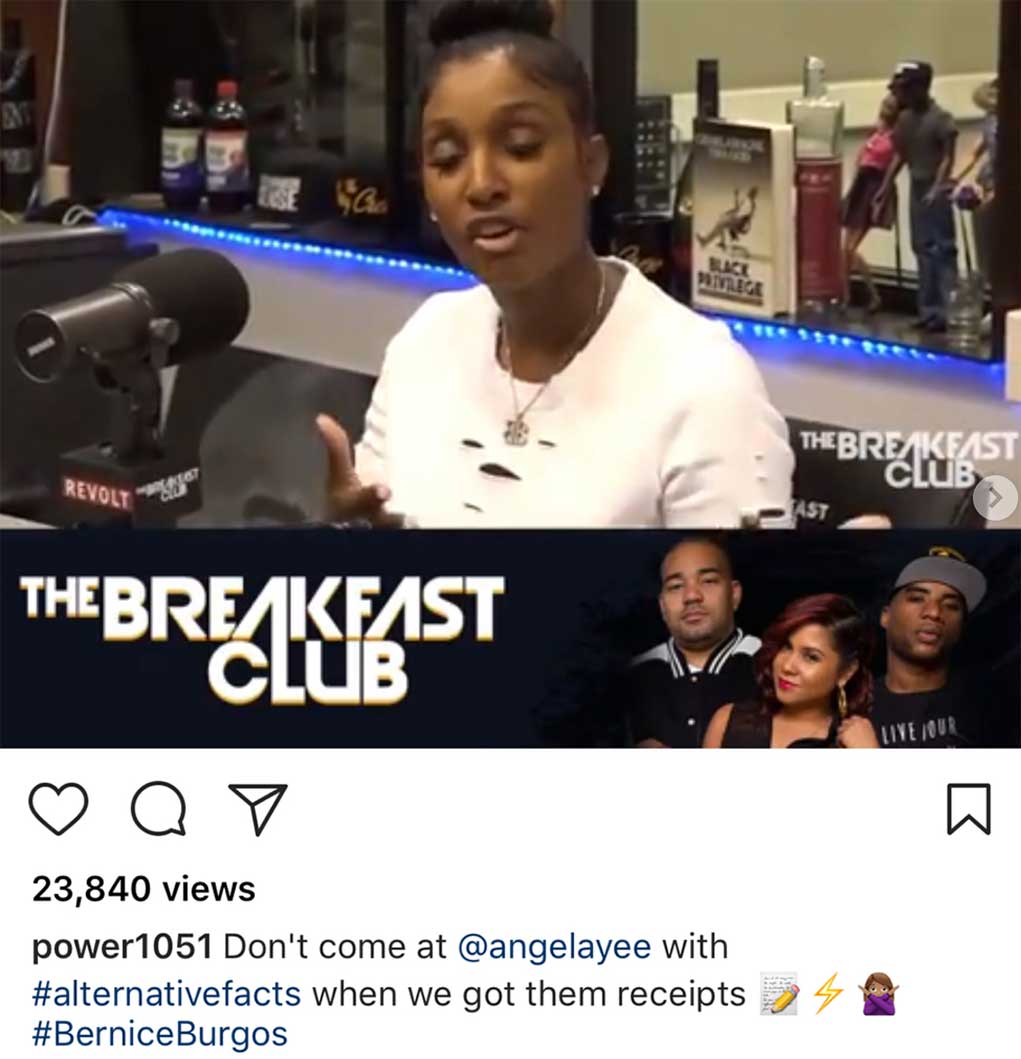 Power 105 radio checked Bernice Burgos yesterday on Instagram for coming at their host Angele Yee over something Bernice thought Angela had previously said.
Bernice thought Angela called her a "video vixen" when they had LaLa Anthony on The Breakfast Club but that wasn't the case. Angela attempted to clear things up, but Bernice was sure Angela called her a video vixen.
After running the interview back it turns out Angela was right.