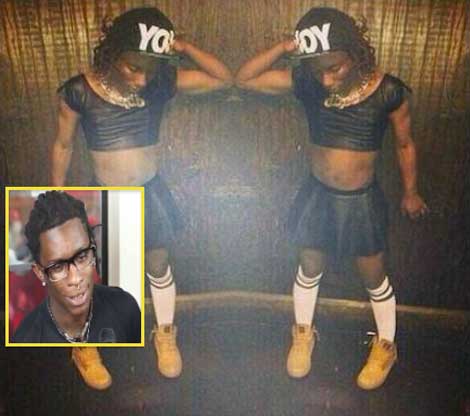 Just when you thought Young Thug couldn't trump blatantly gettin' turnt — from blazin' blunts, and sippin' on sizzurp — all up in front of the cameras. dude just did. Matter fact, the ATL 'Stoner' took it to a whole other level when he proudly professed that his gear includes little girls clothes!!! Yeah… you read it right.
Here's what the twisted 'new hip hip' YMCMB lyricist revealed — at the SXSW fest — about that leopard print (I don't what) get-up:
"That was a dress. I think it was like an eight.. seven.. eight-year-old.. like, little girl dress. Of course, I've seen a lot of these punks biting."
Let's go!