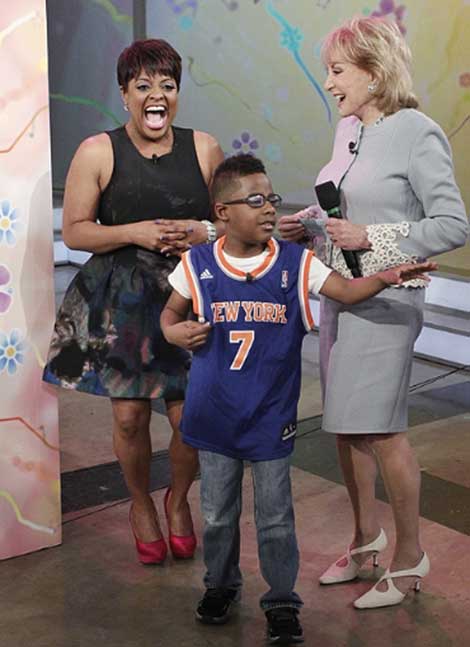 The Views of Both Exes…
Sherri Shepherd being checked — not once, but twice — by both exes, which could led her to lose the custody of two children!!!
Sources say on top of the messy custody battle Sherri faces from currently estranged husband, Lamar Sally… she's also facing the same full custody battle against ex-husband, Jeff!
Despite word reveling the other ladies of The View are ready to take the stand for Sherri… could two men be crying wolf?
Whatever the case is, a celebrity divorce lawyer says, "No judge is going to want an infant placed in a single parent household where that person is already being questioned as a qualified caregiver, It's put Sherri in a difficult situation."
"'The View' women are so furious about this double whammy that they say that they'll testify in court in Sherri's defense if necessary. They love her and know that she's a good mom to her son."
The latest from the Enquirer reveals:
"Sherri's legal woes began when her estranged husband, TV writer Lamar "Sal" Sally, filed for legal separation and revealed in court papers that the couple expects a child via a surrogate in July. He's demanding full custody of the unborn baby boy, named Lamar Sally Jr.

He's also asked that Sherri be granted only visitation rights for the child, and that their prenuptial agreement be invalidated on grounds of fraud.

Sherri, who's worth an estimated $10 million, married Sally in August 2011. She's filed separately for divorce, citing irreconcilable differences."