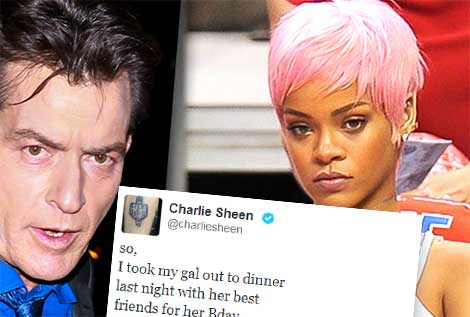 Social Media Bangin'!
Charlie Sheen took social media vengeance against Rihanna today, calling her a "Village idiot" among other things, after she blew off the actor's request for a quick meet-and-greet as they both dined at Giorgio Baldi in Santa Monica.
Rihanna reportedly declined Sheen's request by telling them that there were too "many paps outside and it just wasn't possible at this time." Charlie said he "personally couldn't care less" but his response to the situation begs to differ.
Here's how Rihanna publicly responded: