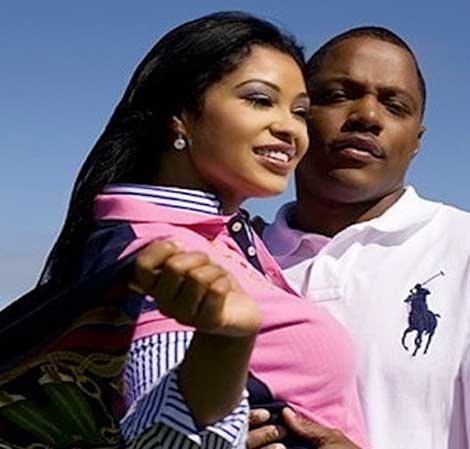 Mase can't seem to shed that inner Bad Boy — no matter how hard he may try to front! The former 'preacher' has been exposed for attempting to secretly divorce his wife of more than 12-years.
That's before the rapper-turned-preacher-turned-rapper reportedly changed his mind.
Let's not forget we're talking about the same 'former pastor' and 'preacher's wife', Mason and Twyla Betha, who once addressed their El Elyon International Church congregation with their "Secrets to a Successful Marriage." It turns out The Bethas' 'divine marital instructions' may not have entirely worked for the couple's own 'holy union'. Know why? Mase is revealed to have kicked off 2014 with a divorce!!!
Here's the latest:
"Mase's divorce filing in Georgia dated January 2nd, citing irreconcilable differences with Twyla Betha.

Mase asked for full custody of their two kids and even wanted HER to pay HIM child support. He claims they separated August 2013 — after 12 years of marriage.

But just over a month later — the day before Valentine's Day — Mase inexplicably had a change of heart, filing to dismiss his divorce petition."