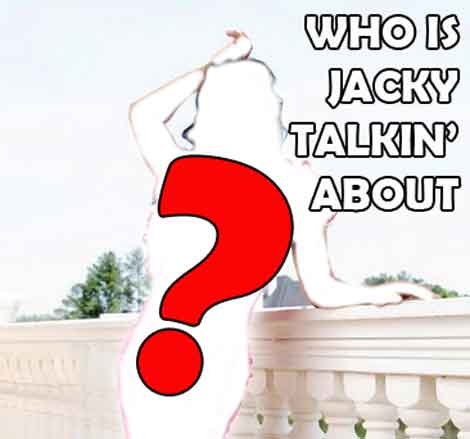 This weeks blind item is about a reality star who lives in the city of Atlanta and guess what–Today our blind item gets exposed.
Here's what an insider had to say about this weeks blind item:
"She slept with Ralph Tresvant while he was married to his wife Shelly. She smashed Teddy Riley while he was married to his wife Donna, she lived with Curtis Conway until he met and married Laila Ali. But her biggest come up was when she married Ed Hartwell.

This chic went on a reality television show pretending to be educated, wealthy, monogamous, honest, in love, trust worthy, a mother and wife. By the second season she was exposed as a liar and manipulator.

She refuses to acknowledge the truth, and she's a sneaky messy liar. Don't believe me.. Ask Andy Cohen.

Chic is so desperate to be seen on television, that it really destroyed her when she got fired (she didn't read the Bravo contract properly). She lied and said two years ago that she was filming and doing a movie with an A- list celebrity. Where is the movie? Don't believe me.. Ask Robert Downey Jr.

I also would like to understand how a woman who's a real estate mogul never owned a home of her own.

Once she slept in a full bed pushed against the wall until Keith Sweat saved her. I Remember when she and her sister both worked at AAA Auto Insurance. This woman could only date a man with money. Don't believe me.. Ask her former millionaire husband Ed Hartwell.

She's so scandalous, onetime she when on a long road tour with some entertainer and lost her two children.

Girl is a hoe, her sister and her took a trip to Las Vegas and she smashed her sisters wealthy boyfriend for $15,000. When her sister asked her where did she get the money from she told her sister ' Keith Sweat wired me the money'. Her sister called Keith on the phone and he told her 'I didn't give your sister a dime'.
She ended up telling her sister the truth about smashing her boyfriend, but she told her it was all for the money."
Our blind item should stop chasing fame and she should focus more on being a mother. Don't believe me.. Ask our blind items publicist Jonell Whitt.
Can you guess who I'm talking about?
Today is the first day of the Chinese New Year… It's the Year of the Dragon! Now, I'm out to get some egg rolls.