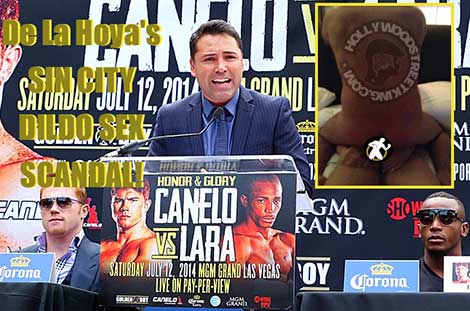 HSK published this exclusive on Oscar de la Hoya back on: June 5, 2014
Resignations Amidst Revelations?
HSK Exclusive – Sports Illustrated recently published this question: "What has De La Hoya been doing?" The answer may lie in a set of shocking images — exclusively picked-up by HSK — of the boxing icon appearing to be involved in… let's just say… some backdoor activities!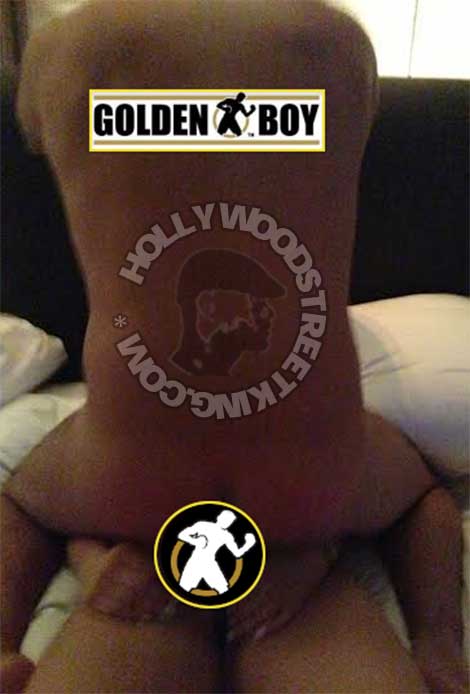 Just yesterday [June 4, 2014], Oscar De La Hoya was forced to address the current state of his combat sport promotional firm, Golden Boy Promotions. Know why? Not only has Richard Schaefer — De La Hoya's longtime friend and former Golden Boy CEO — announced his resignation, others have also parted way with the firm… with more soon expected to do the same.
"Golden Boy is a mess, and De La Hoya's statement offered little insight into what he plans to do to clean it up. It just lost its CEO and will probably lose its Chief Operating Officer, Bruce Binkow, in the coming weeks." -Sports Illustrated, June 4, 2014
Dig the Drop:
"Floyd Mayweather and Richard Schaefer have distanced themselves from Oscar because they know the shit's about the hit the fan.

The prostitutes who took the pics went to TMZ with the photos. TMZ offered them 50K and the girls turned them down"
Here's Oscar De La Hoya announced during yesterday Vegas press conference:
"Golden Boy Promotions is moving ahead on all fronts. We look forward to continuing and expanding our key position in the boxing world and to providing the public with the very best the sport has to offer."