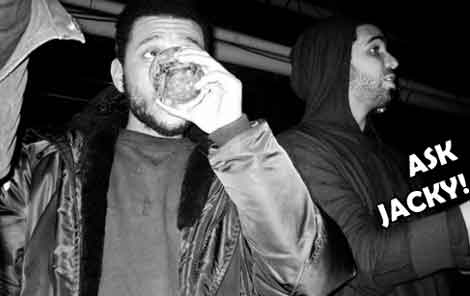 Jack,

Have you ever heard of that artist The Weekend?
The Weekend is a singer/songwriter from Toronto Canada and he's also a protege to the rapper Drake. Don't believe me.. Ask Drake's girlfriend Nebby.
Here's what a reliable source had to say:
"The Weekend is getting popular he's getting over 30K a show. I'll give The Weekend props for coming out the closet in his song 'I Hear Noises In The Bathroom'.

Read The Weekend lyrics to 'Loft Music" dude sings about his Nicca's. The Weekend wrote a few songs on Drake's 'Take Care' album and he also known for sniffing up other peoples blow."
Is The Weekend a gay singer tired of living a lie? Of course he is. Don't believe me.. Ask The Weekend's Canada Dry buddy Drake.
Hope I answered your question!
Yours Truly,
Jacky J.