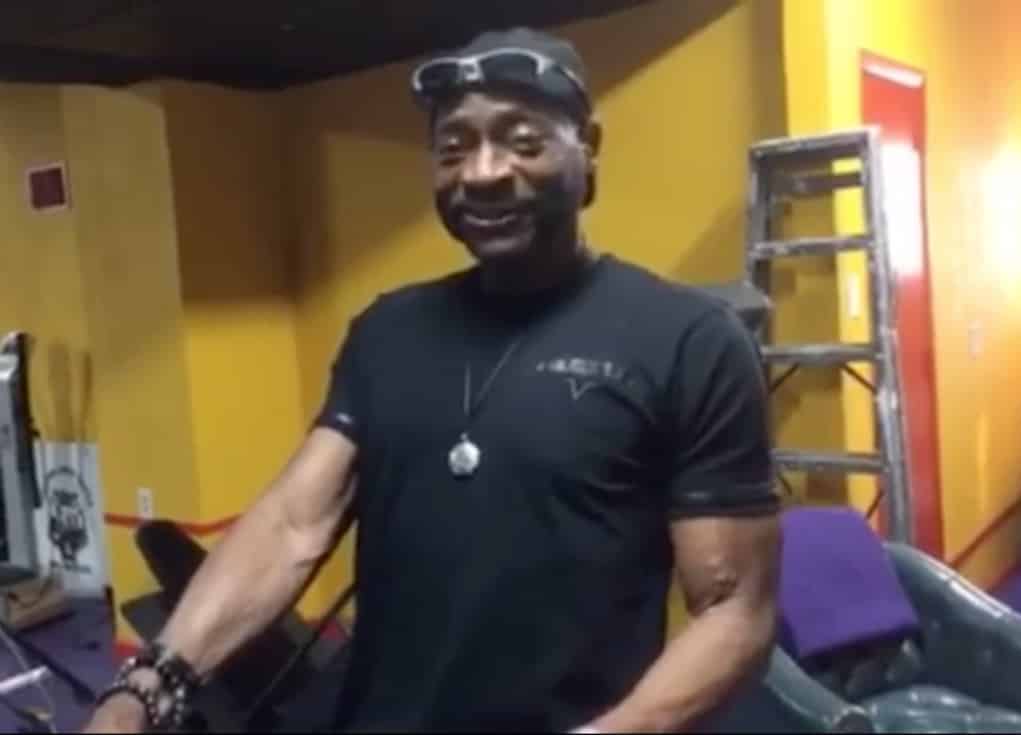 Welp, it's not looking good for Bishop Eddie Long – the disgraced and controversial pastor who was accused of sexually abusing young boys.
It all started with a video of the pastor pumping iron in the gym…but he looked a hell of a lot different from recent pictures we have seen.
Eddie had gained a lot of muscle in the past few years and looked to be in extremely good shape. But his new appearance was shocking! His face was all sunken in, his muscles had been deflated, and best of all, he blamed his new appearance on a raw vegan diet…sure…
"I've been getting a lot of calls, people saying 'Bishop, what's going on?' Well, I said to my congregation, I'm gonna live to be 100-years-old, maybe have a few more years. But you know what? I wasn't gonna get there stopping by Popeye's you know. That was my weakness, the biscuits with the honey and chicken wings, spicy and all of that. You know, basically, many of us are still eating from a slave menu and need to check that. I have gone total raw vegetable, that's right, total raw vegetable and so I'm somewhat of a vegan," – Bishop Eddie Long
Folks have been whispering that the pastor was suffering from "a disease," and now, Christian Post was reported he has been hospitalized with a grave illness.
A a close friend of Eddie's told the blog Obnoxioustv that the pastor is suffering from an "unspecified gastrointestinal cancer" that has already progressed to stage 4.
"Bishop Long has been admitted to an Atlanta hospital this week where he has been since Monday and not yet discharged."
Sources say the hospital is making the pastor comfortable, but there isn't much else they can do. Eddie is refusing to accept his illness, and he's "quoting the scripture that life and death lies in the power of the tongue."
Peep the video.
Hmm…do you think this "illness" has to do with Eddie swapping fluids with an infected man during one of his many strolls through Lenox mall?