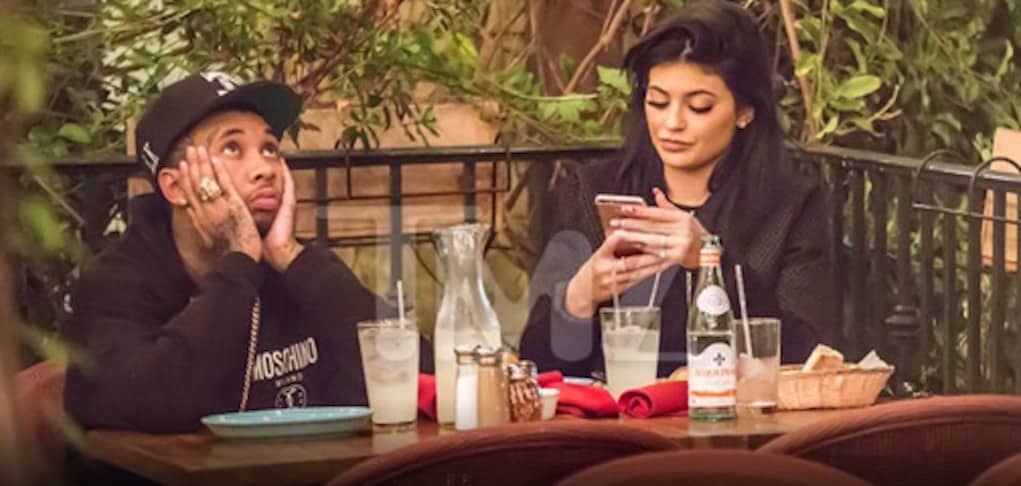 Kylie Jenner and her boyfriend Tyga are allegedly having problems, and the two may have even broken up. Tyga is currently in Los Angeles celebrating his birthday, and Kylie's thousands of miles away in Australia with her sister, Kendall.
News of the couple having problems comes just days after Charlie Sheen admitted to having HIV – four years after HSK blew the lid on the entire story.
Further investigation confirmed Tyga had a threesome with one of Charlie's ex-girlfriends after Charlie had contracted HIV. Could this be the reason for Tyga and Kylie's relationship problems?
Oh yeah, Kylie and her family didn't even bother to wish Tyga a happy birthday on social media. This family loves chewing up black men and spitting them out!
UPDATE: TMZ just confirmed the relationship is over. Kylie dumped Tyga because of "something he did." I'm sure the Klan will release the messy details in the next few days. Tyga can kiss whatever's left of his career goodbye!