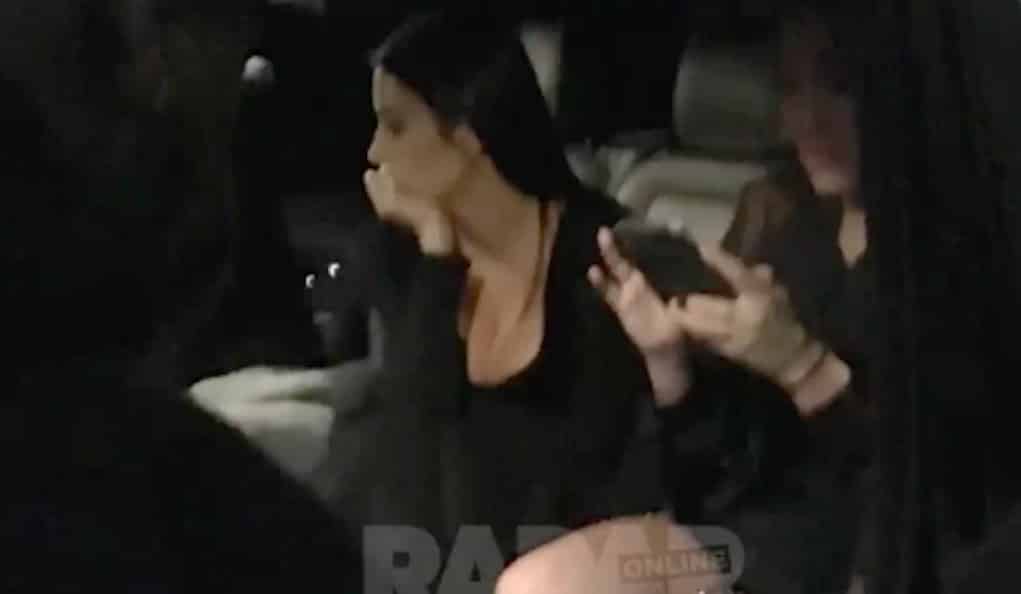 A new video has been released by Radar Online that exposes some major holes in Kim Kardashian's alleged robbery.
The video is taken after the jewelry heist went down, and the police are in Kim's apartment to check out the scene of the crime…except, there's nothing for them to investigate!
Kim said a gang of thugs burst in on her, bound her with tape and zip ties, dumped her in a tub and helped themselves to her cell phone and millions worth of jewels before escaping on bicycles.
But in the video obtained by Radar Online, Kim is seen video chatting on a cell phone. Kim said her phone was taken during the burglary, so this must have been her backup. Right…
She's not crying or "terrified" as initial reports suggested. Her assistant is seated on another couch as cool as a cucumber too.
There seems to be NO trace of a violent crime taking place, with the door frame showing no signs of forced entry, and room lamps and furniture in perfect condition.
The Kardashian's said "no comment" when asked if they were filming during the heist, but in the video, you can see the apartment is equipped with KUWTK cameras. Kim's assistant is even wearing a lapel mic during the entire ordeal.
What's surprising is how calm Kim and her assistant are, but the bombshell comes when Kim is placed in a vehicle, and there aren't any visible injuries were she was allegedly zip tied.
Peep the video.
According to Radar, this whole stunt was a way to help get Kanye out of debt.
Will this finally be the end for the Kardashians?