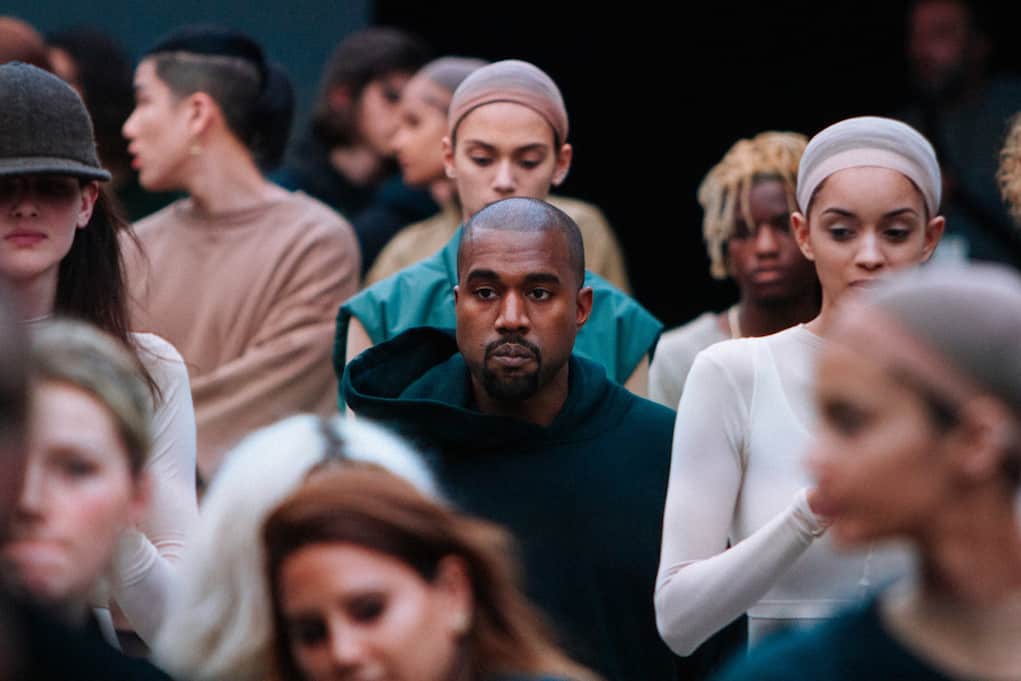 If you believe the rumors, Adidas is allegedly fed up with Kanye West.
Following the rapper's latest Yeezy Season 4 runway show, the fashion industry had a lot to say about his mediocre designs, the way he treated his models, and the circus he has created surrounding New York Fashion Week.
Kanye decided to chuck his cell phone after all the backlash to remain focused, but it looks like the damage has already been done.
According to Page Six, the fashion industry thinks the rapper is crazy, and he has been butting heads with the bigwigs at Adidas.
"He's a wreck! Everyone in the fashion business thinks he's crazy. He'll start taking advice from someone successful, stop listening 15 minutes later, and then move on to someone else. He constantly fights with everyone. He's even fighting with Adidas,"
He's also reportedly having issues at home. Kim K is fed up with Kanye's indecisiveness when it comes to furnishing their home. He has spent all of his money trying to decorate the house, including the purchase of a $30K couch. After spending up all his money on the home, he decided he hated everything!
"Kanye walked into the house, decided he hated all the furniture…and demanded it be returned to the vendors. But they refused to take it back, so he took it all out and threw it into storage. He then spent a fortune on a new set of furniture."
How soon before Yeezy gets placed inside a mental hospital?