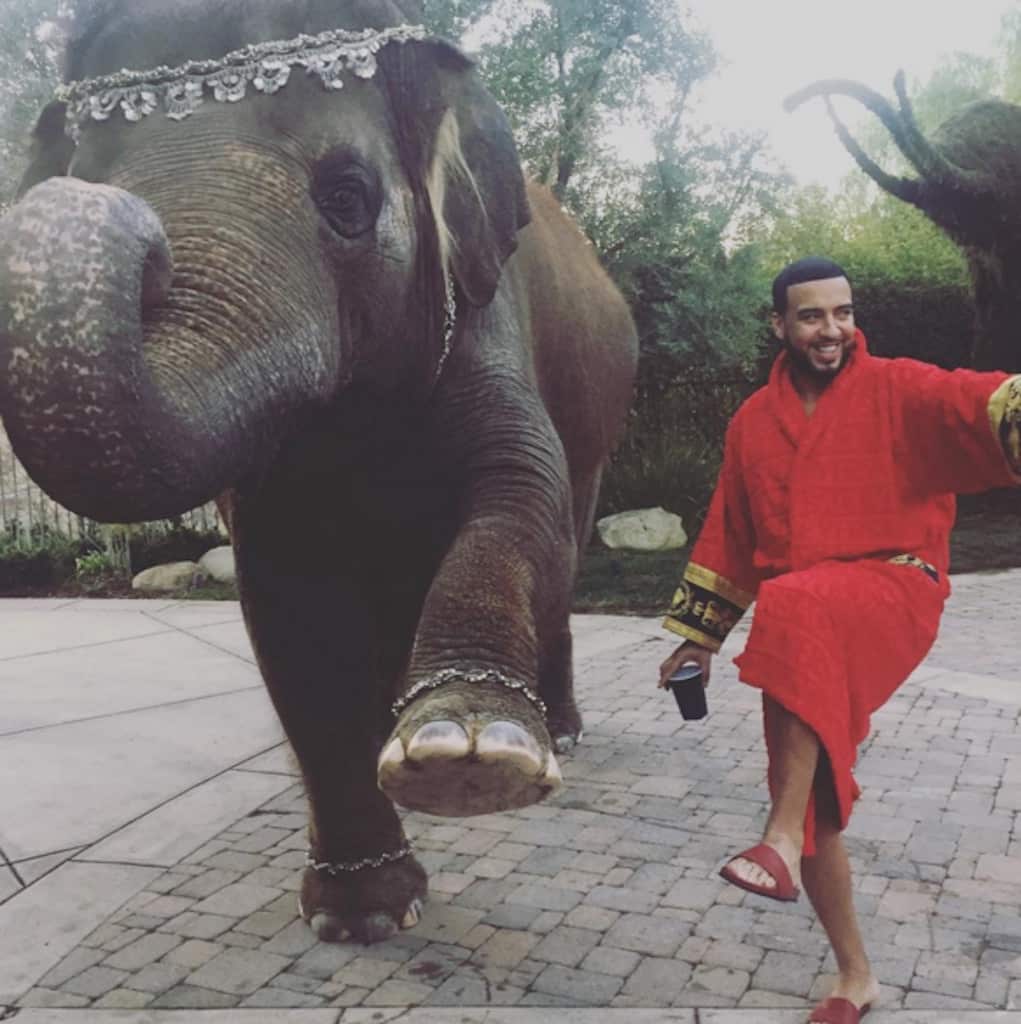 French Montana celebrated his 32nd birthday with some help from a pet elephant.
The rapper is a lover of animals, and he even has a pet monkey named Julius Caesar who he features on his Instagram all the time. But when he introduced the elephant to his followers, all hell broke loose.
French won't be keeping the massive animal, it was just brought in to entertain him for his special day. The rapper took video of the elephant performing tricks for him and his crew, and the animal even used his trunk to lift up one of French's bodyguards.
A bunch of animal lovers slammed the rapper under each of his IG photos of the elephant. Peep the comments.
If you loved them you'd treat them with respect, this is ignorance at its finest. Shame on you for encouraging the confinement and abuse of such a majestic animal purely for your entertainment!
Idiot!!!! You look completely selfish!!! Look at this elephant you think she's happy? You smiling drinking not giving a f*** about any real thing! Disgusting… Really none of you f*ckers care about anything ??? Ever??? Just like Khloe Kardashian watches exactly how fur coats are made gets publicity for it then starts wearing it again POS… I hope you fail in all you do
Really? Did you question why he's in chains and nearby is trainer with bullhook? Cant imagine the beatings he got just for your bday picture. Educate yourself.
What do you think, is this animal cruelty or is French just having a good time and enjoying his bday?