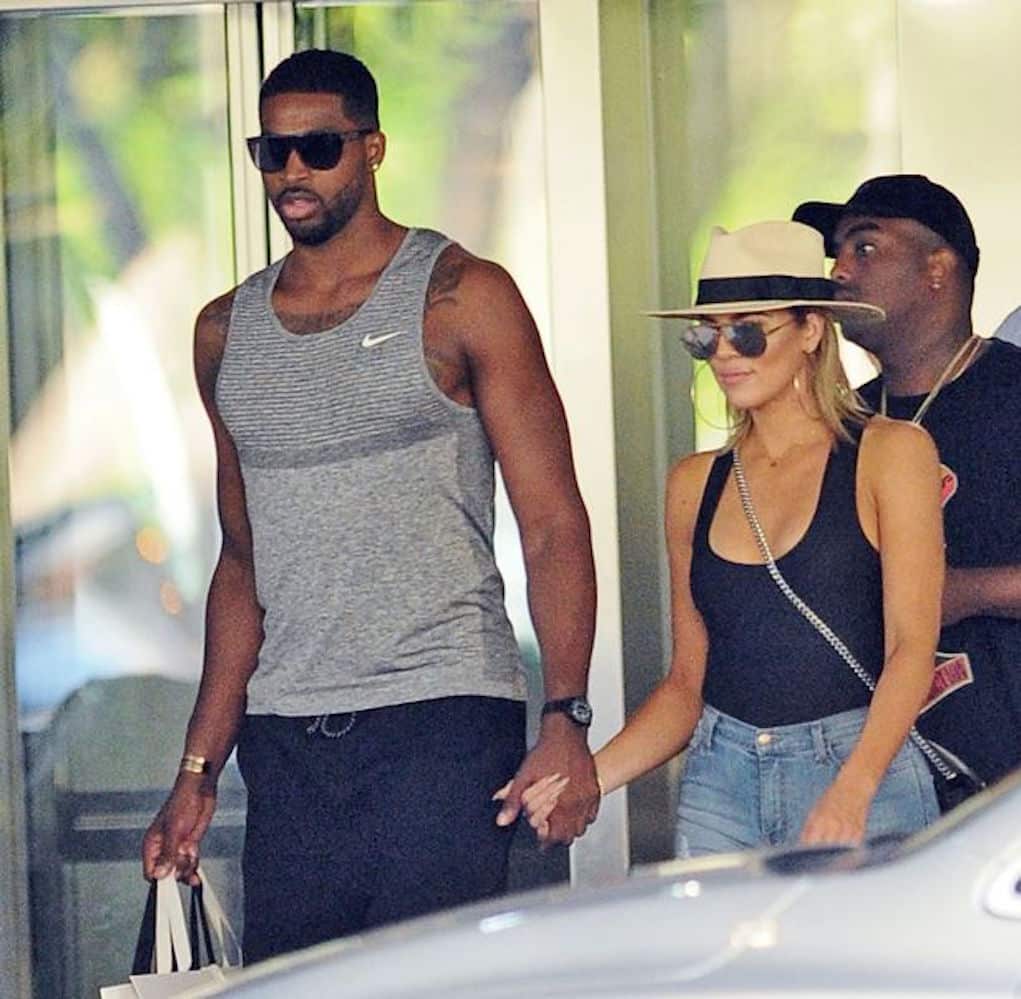 It looks like Tristan Thompson has two babies on the way. Not only is he expecting a baby boy with his ex-girlfriend Jordan Craig, but he knocked up Khloe too!
According to X17, now that Khloe is expecting, she's making plans to move to Cleveland to be closer to Tristan during her pregnancy.
"Khloe is SO happy. The pregnancy came as a surprise, particularly since Tristan's ex-girlfriend is currently pregnant, but Khloe got on board with the idea of having a baby pretty quickly."
LOL!
On top of that, the Cleveland Cavs star is planning to fly out to LA to ask Kris Jenner for Khloe's hand in marriage.
Kris is expecting his arrival, and has already bought Tristan a Range Rover as a "welcome to the family" gift. You think cameras will be rolling?
"Khloe and Kris want everything done correctly. They don't want this to look like an accident and Khloe really wants to show the world that Tristan is her man. She wants to kind of follow tradition and have Tristan ask her mom for permission to propose, in hopes of making the engagement look more traditional and formal."
I guess that explains why Khloe's nose is spreading.
Tristian Thompson wins Shaqtin-a-Fool of the year pic.twitter.com/hCbgpkGgd1

— Aokiji (@DukeOfZamunda) November 2, 2016
Congrats?