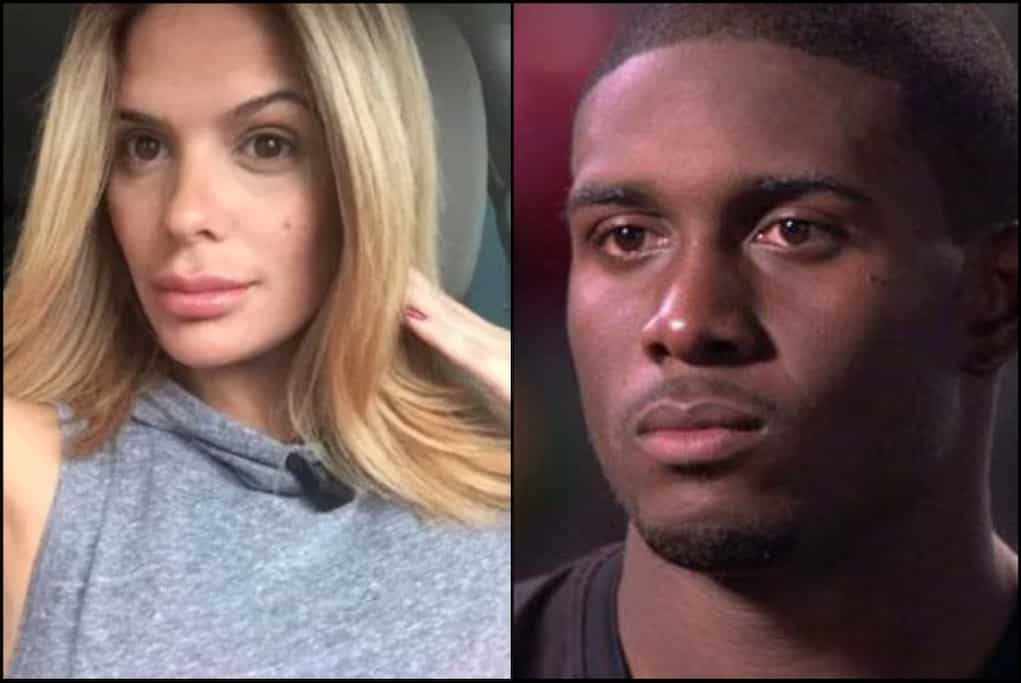 Reggie Bush decided to cheat on his wife Lilit with a woman named Monique Exposito, and he wound up getting the 34-year-old Miami waitress pregnant!
Reggie allegedly Monique her up to $3 million to get an abortion, but when negotiations fell through, she decided to keep the baby.
Monique has been chasing ballers for years, according to Bossip. She was Miami Heat player Alonzo Mourning's mistress for four years, and she even went through fertility treatments to try and trap him with a baby! I guess Alzono's dusty swimmers just couldn't get the job done, but 31-year-old Reggie was up for the challenge!
Monique is also married. To who? Who knows. But Bossip says she has dreams of marrying a black man and being famous.
"She wants to be like one of the Kardashians. Marry a black man, and get all the money."
Monique is now six months pregnant and has lawyered up to get some child support. There hasn't been a DNA test, but Reggie will reportedly "own up to his obligations if the tests show he's the father."
A rep for Reggie told TMZ, "He's aware of the rumors and remains happily married."
Never thought I'd say this, but Kim K dodged a bullet.