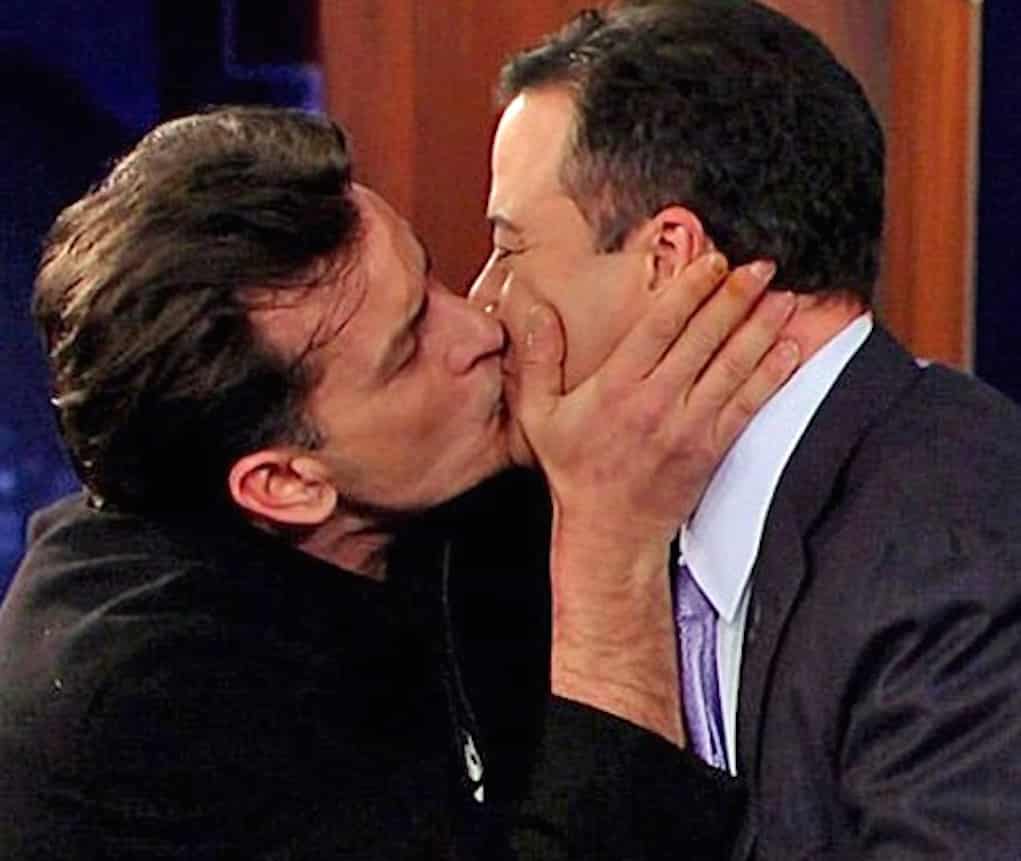 This story just gets more and more twisted… Radar Online is reporting an old video showing Charlie Sheen giving oral sex to a man has been found.
The film was recorded in Nevada back in 2011, and was at the center of a court case regarding an "A-list celebrity" spreading herpes. The man receiving oral sex was the plaintiff, and Sheen was allegedly the defendant.
Sheen was forced to pay $20 million to the plaintiff for lying about having herpes just so he could have oral sex, rub, massage, play-wrestle, lick, and have unprotected sex with the man.
When Sheen settled the case, he paid the man off in exchange for the videos. Radar allegedly has a bootleg copy of the videos that may be released.
Are you looking forward to watching Charlie slob on a knob or nah?