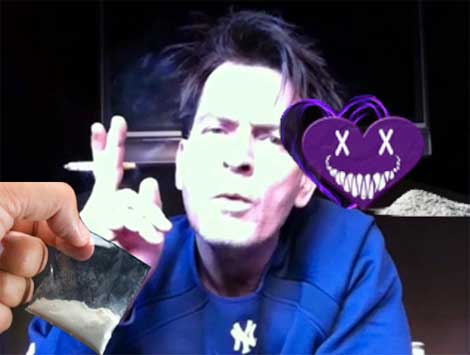 "If he [Charlie] doesn't quit doing cocaine his heart could stop."
HSK Exclusive – Decades of delving into drugs are reported to be the reason why Charlie Sheen is said to be living the physical effects of junkie-activity. We're told the central vessel pumping the actor's HIV positive 'Tiger Blood' throughout his system is off beat in doing so.
According to our source… despite doctor's urging Charlie to kick cocaine, the "Anger Management" man refuses to follow the Doc's orders.
Here's what a source spilled:
"Between being HIV positive, having an irregular heartbeat and his drug binges… it's only a matter of time before Charlie checks out."