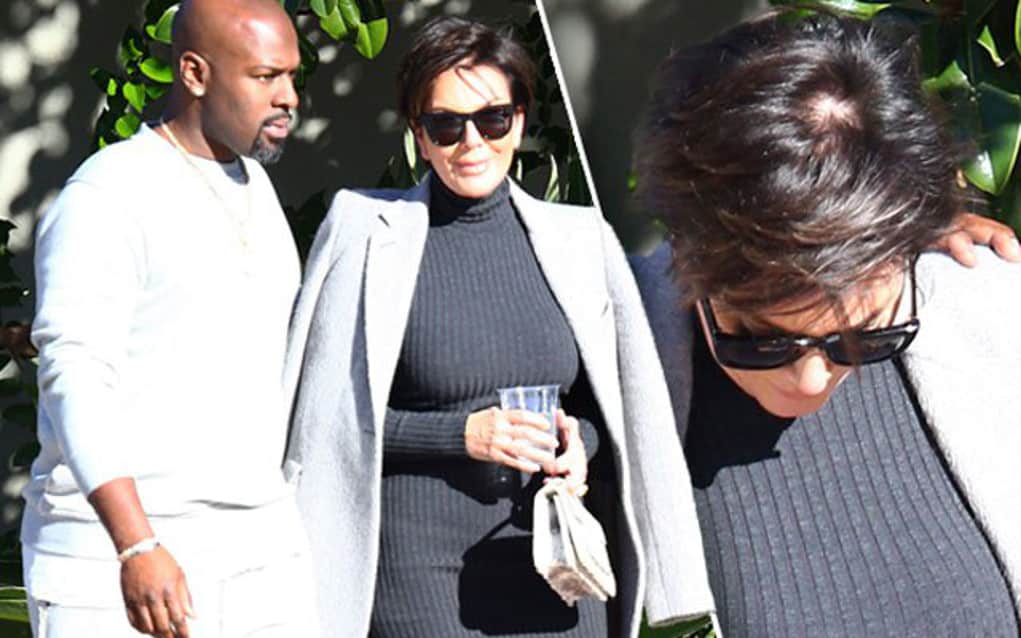 The Kardashian Klan matriarch looks like she is suffering from hair loss.
60 year old Kris Jenner was spotted out on the town with her boy toy, Corey Gamble – who she is engaged to and wants to film the wedding for an episode of Keeping Up With The Kardashians.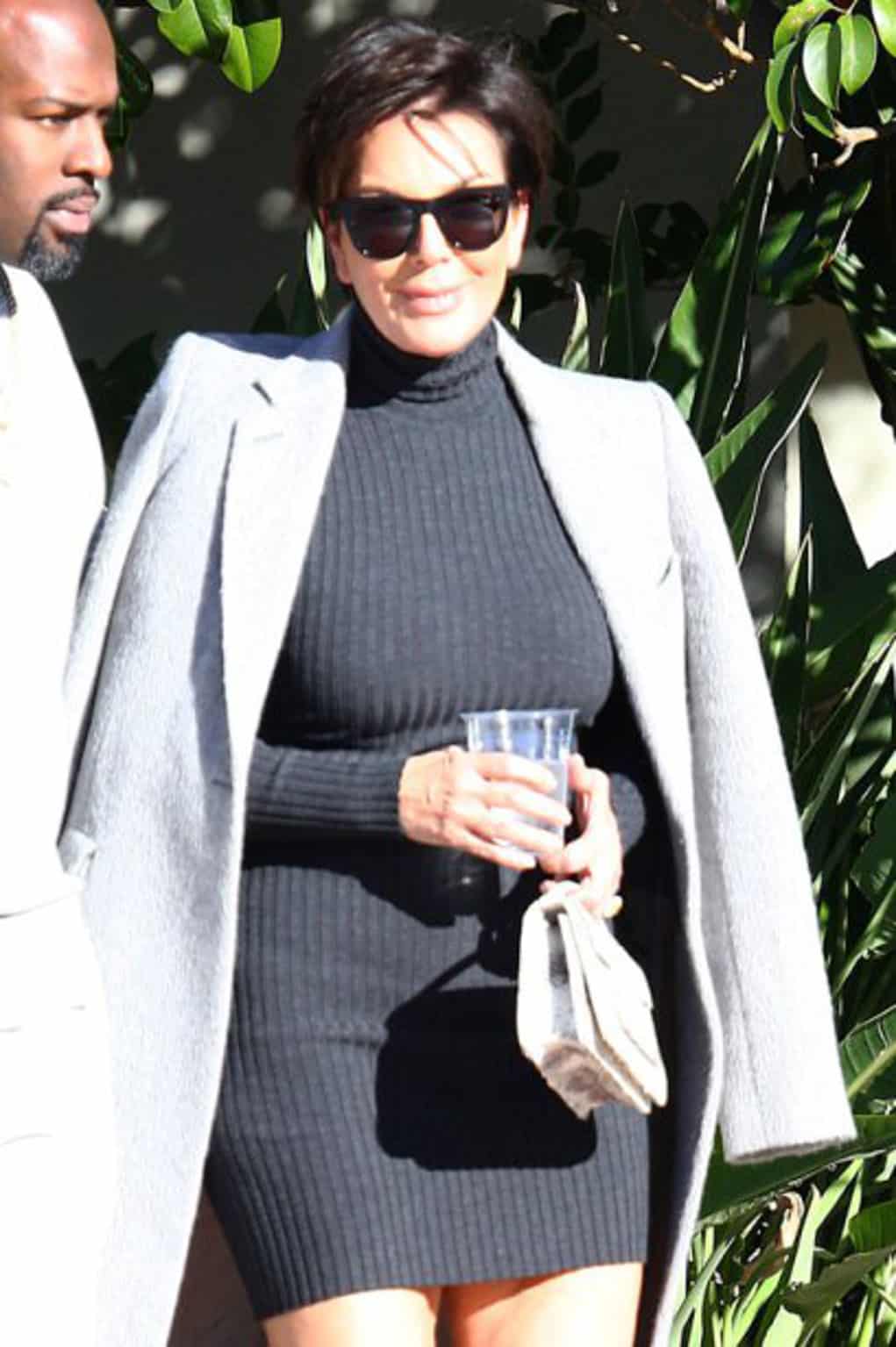 Jenner was seen wearing a tight-fitting blue dress, and her lips were looking extra-plump (perhaps from some injections) and when she tilted her head down a giant bald spot could be spotted in the middle of her head.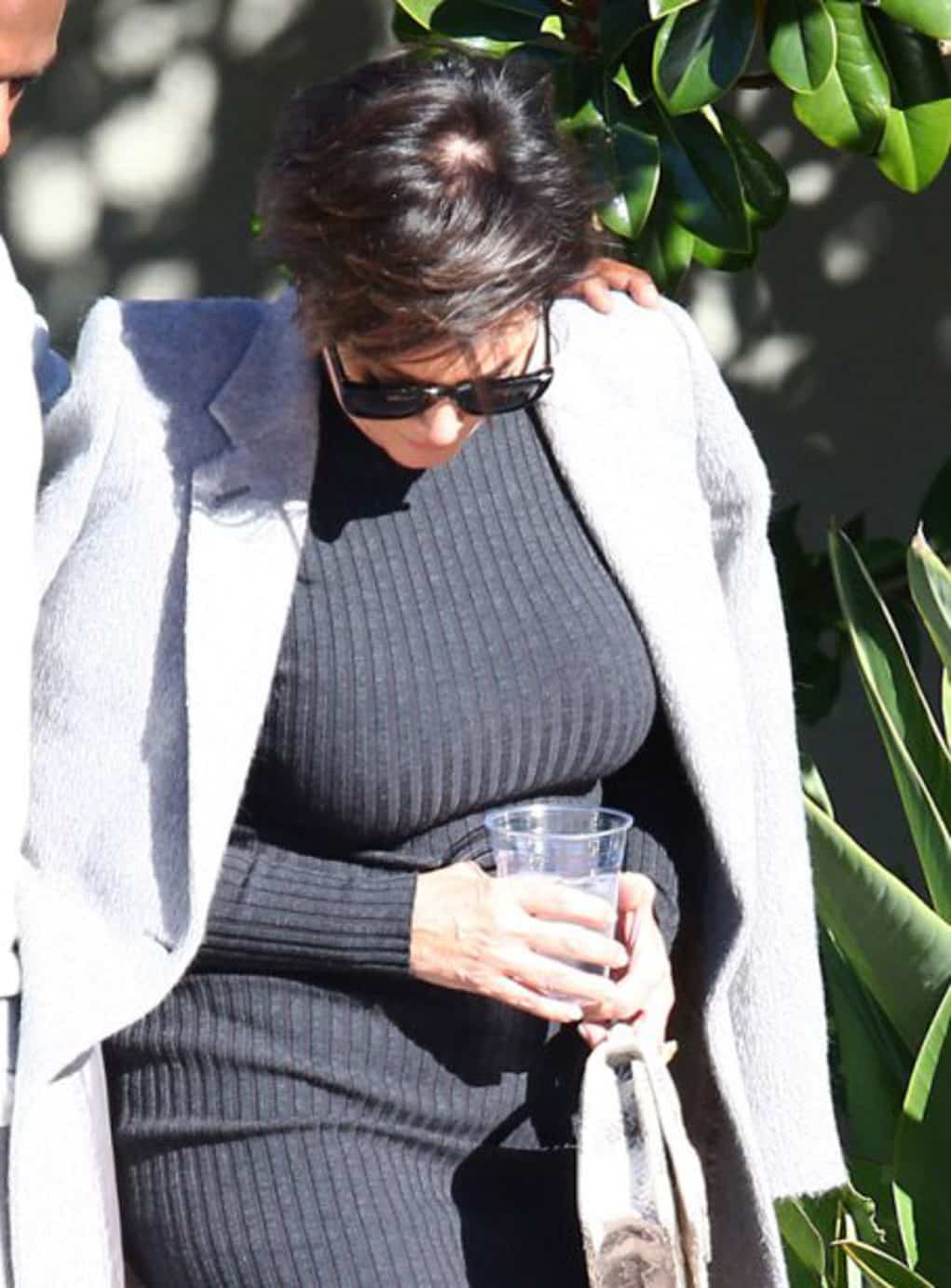 Corey, who is the same age as Kim, might want to re-think marrying a woman who is 25 years older than him and already starting to show signs of balding.