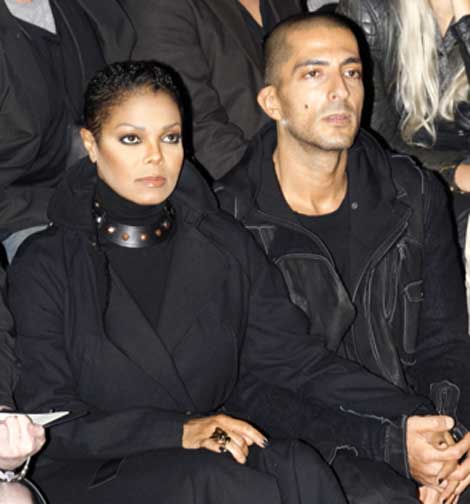 Has Janet Jackson launched a countdown to her personal 'hang up Hijab' day? Divorce has been named, and cashing out cited as Janet's game!
"Janet realized she made a colossal mistake in marrying Wissam," a source told The Enquirer. "She's put their New York City home on the rental market, taken off her wedding ring and is weeping on friends' shoulders."
This news comes one-year after 'Miss Jackson If You're Nasty' married the billionaire businessman — sparking suspicions Janet may have planned to dupe her Dubai come-up from the jump. But dude's no Dupri.. Janet's nowhere near Neverland… and "fighting tooth and nail" for a $500 million dollar payout won't be anything close to a fun-filled escapade!
"Wissam had demanded Janet sign a prenup. She wanted a guaranteed $500 million if the marriage failed before two years, but Wissam held out and said he wouldn't pay her a dime unless it lasted at least five years."
Dig the drop a source spilled to The Enquirer:
"Janet is getting set to challenge the prenup and demand a fat lump sum payout from his fortune. Her argument is that she gave up millions in earnings for her husband… gave up her career to be a dutiful wife – and she even took up Islam for him.

She's confided to a few close friends and Katherine that she's preparing to leave him. And she's been calling friends at all hours, crying and saying how miserable she is.

She's going to fight tooth and nail for a chunk of his fortune!"