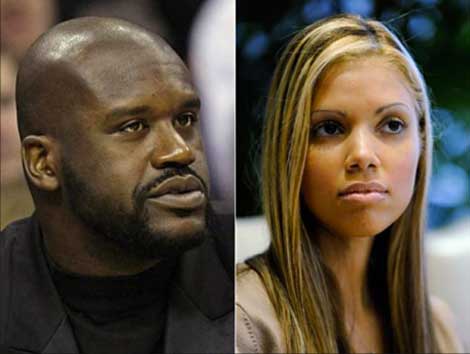 Sources have spilled news that Shaquille O'Neal's ex-long time side chick will soon unleash her revengeful wrath on the NBA legend. Know how? With a reported tell-all!
This would be Vanessa Lopez's more than three-years in the making 'get back at Shaq' penning plan.
Back in 2010, insiders say the Latina squashed her five-year long relationship with Shaq, said to have led the former Laker on a war path against her. "He was harassing her on the regular," reveals a source. A judge didn't buy it, but it's a civil case Lopez probably didn't have a chance in hell at winning — given Shaq's deep pockets and powerful connections. That may be what Lopez isn't holding back any info in the book… even if it means airing out Shaq's alleged childhood molestation!
Dig the drop:
"Vanessa explains everything in the book. It's crazy she explains who it is."