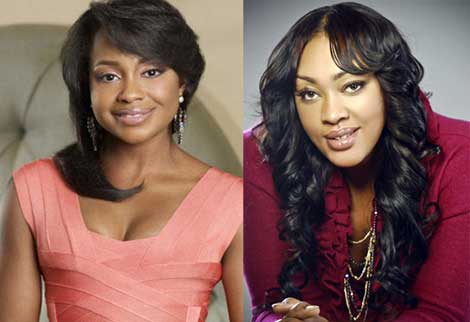 It was March 16, 2012 when HSK first revealed that Phaedra Parks is a criminal mastermind. Since that time, Parks used the media and the courts to viciously deny these accusations. Accusations brought to light by both HSK, and by former Parks associate, Angela Stanton (part 1, part 2 & part 3).
Well, here is an update on how that is going, here's a hint: Not so well!
After failing to show up for her deposition in the defamation lawsuit she brought against Stanton, related to her tell-all book, "Lies from a Real Housewife", Phaedra has now also failed to show up to the court proceedings. Many suspect that since her husband and co-conspirator, Apollo Nida, has been arrested on Federal fraud charges, Parks has been trying to distance herself from the criminal empire and cohorts.
Here is what Stanton's lawyer, James Radford had to say:
"I have received numerous inquiries about this motion today. Rather than comment on it, I am publishing it here. I'd prefer to let the pleading speak for itself. In sum, we are seeking summary judgment in favor of Angela Stanton, against Phaedra Parks, on defamation claims asserted by Ms. Parks. All the evidence that has been developed in this case points to the truth of Ms. Stanton's book, Lies of Real Housewife, and Ms. Parks has failed to put on any evidence to support her claims. Ms. Parks has not sat for her own deposition. We are also seeking sanctions in the form of attorneys fees due to what we believe to be frivolous litigation."