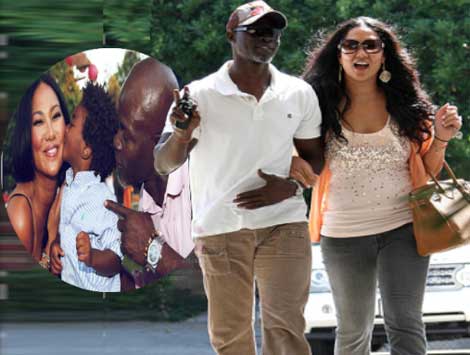 Fake Shotgun Wedding Exposed!
Kimora Lee Simmons and Djimon Hounsou aren't heading for divorce after all! Know why? The pair say they weren't married in the first place. That's the latest update, less than a week after word surfaced that Kimora and Djimon Hounsou were "getting divorced."
Let's not forget that's the same week Kimora supposedly married her banker … Birdman "Baby" Williams professed Kimora is "the luv of my life." Oh…but the 3-year-old kid with Amistad, that's real though.
Here's what Ms. Simmons had to say:
"The truth is Djimon and I have been separated for some time. We have remained happy, loving, co-parenting friends and family."