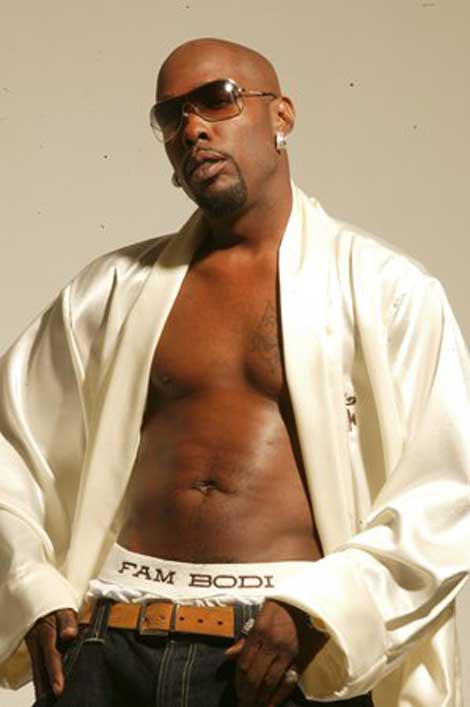 A Taste of Trickster Timothy's…
From Brown To Blair, Is Father MC Following In Tim Dog's Footsteps?
HSK Exclusive – Scamming the financial resources out of enamored females seems to be the common denominator for a pair of Hip Hop's one-hit-wonder's. Ironically, both men share the same first name – Timothy. As you may have guessed, Timothy "Tim Dog" Blair – whose story, first cracked by HSK, made it to Dateline NBC – is one of those hustlers.
The other is Timothy "Father MC" Brown. Now, the man behind the 1990 hit "Treat Them Like They Want To Be Treated" seems to be following in Tim Dog's footsteps.
Sources exclusively tell HSK Father MC's status of being an engaged-to-be-married man doesn't stop the P. Diddy prodigy from seeking out other females to divide, conquer and collect assets from.
The 'collecting casanova' is the exact philosophy insiders say is behind Father MC's ability to fund the Studio City, California lifestyle he shares with unsuspecting fiance, former Miss Black America, Pilar Fort. HSK has learned whenever Pilar Fort is out of town, Father MC flies other females to Los Angeles to stay with him at the home they share. That's where, in Pilar's absence, Father MC reportedly seduces the women out of both their panties AND their finances.
"Jacky, if you go the Father's Facebook, he talks about the lord when he's really scamming people out of their time and savings."
Here's what a source had to say about the situation:
"When I went to Father MC's house because it was the location for a low budget film I was working on. His fiance, Pilar, was out of town. While shooting the film, Father was constantly slowing down production, always hitting on my co-worker – a Caucasian lady named Emily.

He told me "Don't worry, my friend at Lions Gate will pick up the movie". Jacky, he lied. During that time, I expected to see his baby momma Tracey there, because I knew they were still smashing. But, there was another African American woman who he explained was 'staying at his house', he told us all she was RICH."
Sources tell HSK though Father's MC property may have potential, the backdrop he uses to house his females victims while scamming them isn't anywhere being sanitary. That's because while Pilar is gone, the home turns to being a hazardous one.
Here's the drop:
"Father MC, treats his dogs badly. He's too lazy to walk the dogs, so the animals are shitting and pissing all over the house. The toilet on the main floor was clogged with a turd and floating feces, I almost threw up. "
None of what HSK has learned about Father MC surprises me. Know why? Because back in 1994, the roommate of a chic I was dating met Father MC at one of his Montreal performances. Her name is Somaya. Father MC didn't only smash Somaya – he also had the stripper, turned Hunts Point whore, turned mother of baby Brice, heading to Western Union every other day to wire the rapper her whoring profits.