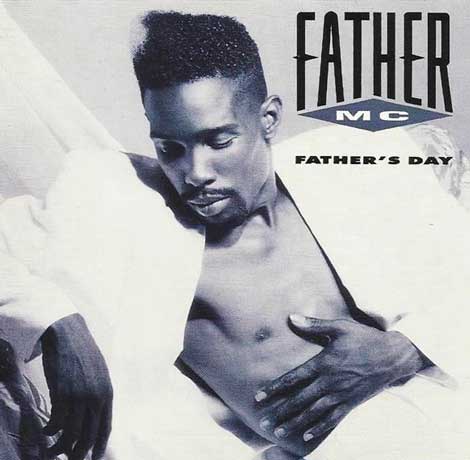 The Women Scorned Speak Out…
HSK Exclusive – Father MC seems to be the common denominator in rocking the financial and emotional states of a string of single mother's, whose lives the rapper has tarnished. Now, HSK is learning more information about the "Treat Them Like They Want To Be Treated" lyricist – pointing to Timothy 'Father MC' Brown as a man who failed to show up at his own child's funeral, after impregnating his wife's best friend.
Sources exclusively tell HSK Father MC married a woman named Lori Wilkinson, back in 2001 – before the couple became parents to daughter, Antonia. We're told, at five-years-old, the young girl died from flu-related complications. Insiders reveal money as being the reason why the man who titled his 1990 debut album "Father's Day" didn't show up to pay his respects at his deceased daughter's funeral – for fear that's where authorities would arrest him on warrants for non-payment of child support.
As if things couldn't be worse for the mourning mother, we're told her daughter's funeral is where Lori Wilkinson discovered her absent husband wasn't just cheating with her best friend, Tracy Johnson – he also impregnated the woman. Insiders reveal the lovechild is a boy named Tyson.
Now, it seems Tracy Johnson is also left fighting to land child support from the rapper turned deadbeat dad. That's why we're told the women scorned have joined forces to fight Father MC, who reportedly owes close to $500K in back child support payments.
Here's the drop:
"Tracy is still obsessed with having a relationship with father MC and will grab at whatever opportunity she has to do it. This, coupled with the fact that she is blackmailing him with some information about Father being a down low brother, makes them even more of an odd couple and makes tracy worse than a fatal attraction.

Tracy has never been in a real relationship with Father. In fact, her best friend Lori was married to Father MC back in the mid ninety's. Tracy then decided to be his full on mistress behind Lori's back – even while Lori gave birth to their baby girl.

If you ask Tracy, she'll try to save face by saying that they were both equally in a relationship with Father and Father only married Lori because he was wasted in las vegas. but even Father and his entire family will tell you a different story. Once Lori and Father finally divorced, he left Atlanta and headed to California and hooked up with long time girlfriend, former Miss Black America, Pilar Fort, all while leaving a pregnant Tracy behind."
Is Father MC not only on the run from child support collection authorities, but also scared Tracy Johnson has proof of his secret gay activities? Of course! Don't believe me.. Ask Tracy Johnson's son, Tyson.