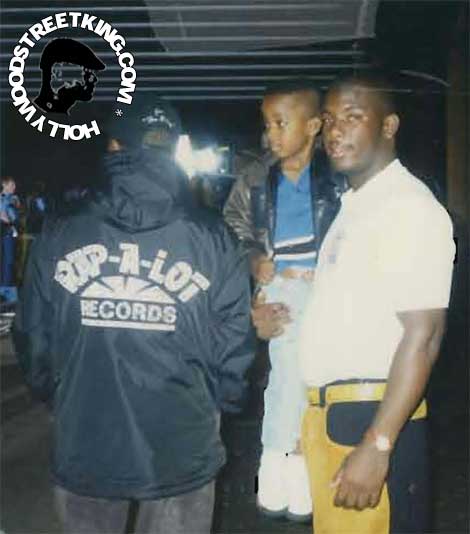 HSK Exclusive – Some information landed on my desk this morning about Death Row Records First Lady Lydia Robinson Harris and guess what — I'm going to share it with you.
Here's what Harry O's baby momma Kim Lee had to say:
I remember when Lydia Robinson Harris came to California, she was sucking and f*cking, because she was a hooker. Before Lydia became the Death Row CEO she had to gain my man at the times trust. Lydia was sent from Houston, Texas by J Prince. J Prince owns "Rap-A-Lot Records". J Prince told Mike Harris aka Harry O ' this is my bottom b*tch she will do whatever you need her to'. Then Lydia became Harry O's mule and when she was out here on the west-coast that p*ssy was beaten up by every high end Nicca. Harry O ended up suing J Prince in 2008, but that's another story.

Lydia was smashing Harry O's cousin Richard Dawson on a regular. He's upstate with Harry O right now. Harry O only smashed Lydia in train sessions she was a party girl aka pony girl. I eventually left Harry O. I couldn't handle that lifestyle, but I allowed him to see his child.

Mike told me when he married Lydia it was all about business, two years later he was locked up. Mike started off using her but then he fell in love with Lyda then she robbed him for a million bucks.

Mike taught her too much and Lydia used his own game against him. Lydia didn't only rob Harry O she robbed Suge Knight too. She was f*cking Suge, Lyda is one of the reasons why Death Row ended up with a flat tire.

Harry O told Lydia to write a book and say all that bullshit. Lydia's book never mentioned that she came to L.A. back in 1987 as a bum b*tch on skates. I found letters from her telling Mike that that she'll will do whatever it takes. Meanwhile she was sucking his cousins Richards d*ck.

Lydia started taking fertility pills and she finally conceived a baby for Mike while she was in prison. Fake b*tch wrote in her book that she helped Dr Dre and Snoops career, but they never f*cked with her.

Dre was on the map way before she moved out here. Lydia told people I was smoked out pushing a shopping cart and eating out the garbage just to empower herself. Lydia had thugs beat me down and told me not to ask Mike for child support or the goons will blow up me and my 3 year daughter in our home.

I started to date Mike when I was 16 yrs old and he installed fear and control by beating me. Lydia saw the beatings Mike gave me so she would of never crossed him when he was on the street.

Lydia wasn't married to Mike, she was married to the game and she played it well because she defeated her opponents. But I did tell Lydia when I gave her Mike if she crossed him I'm coming after her.

Lydia is a thief she stole my daughters social security number to obtain and additional thousand dollars on her taxes. From day one Suge never respected Lyda so her turned her into a label wife. Suge was also f*cking Lyda so he decided to f*ck Harry O in a financial way.

Lydia became Suge and Harry O in one. Death Row was about head cracking and booty smacking.
My daughter wrote Lydia's cookbook when she was 18yrs old and she never paid her a red cent.
I ain't finished with this bitch Lydia, I'm writing a book."

Thanks Jacky

Peace Kim.
Read the letter that Mike Harris aka Harry O sent…
Click to enlarge: