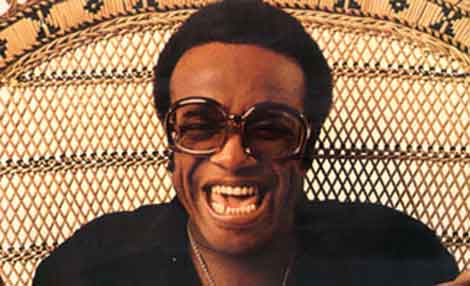 Last night TV One aired Bobby Womack Unsung and guess what — They forgot to mention the real reason why Barbara Cooke divorced the legendary singer.
Here's what a reliable source had to say:
"TV One made sure they cleaned up Bobby Womack's life story for Unsung. They left out a lot of key details like the real reason why Barbara Cooke divorced Bobby. Bobby was having sex with her then 14 year old daughter Linda.

Bobby was creeping into Linda's room at night and having sex with her until Barbara caught him and held a gun against his head. She told him to get the f*ck out of her house. Bobby then ran to the garage where Barbara followed and shot at him grazing his scalp. This is the reason for their divorce in 1970. Linda would later marry Bobby's brother Cecil and never speak to her mother again.

Bobby showed up at Sam Cooke's funeral wearing Sam's clothes. Bobby was sporting Sam's jewelry and he was also messing with Barbara behind Sam's back.

Bobby and Barbara named their first son Vincent, which was the same name of Sam's and Barbara's son who accidentally drowned in a swimming pool.

Bobby and Barbara had an orgy going on while their four month old was sleeping in the master bedroom. Don't believe me.. Ask Lyrica Garrett.

Bobby's son Vincent committed suicide in front of his mother Barbara Cooke in her living room because his girlfriend left him. Bobby's other son turned out to be a professional criminal he's still in prison for drugs charges.

What about the Swedish groupie that was living with Bobby and his wife for years? A lot of people should have been interviewed for Bobby's Unsung, like longtime friend and background singer Val Young and songwriter Richard Griffin, who wrote Bobby's biggest hit song "If You Think You're Lonely Now".

Bobby Womack lost his virginity in a threesome with his three brothers and a white hooker in New York City. Dude was a drug addict and a wife beater."
Was the real Bobby Womack story too hot for TV? I think so, but it's good material for HSK. Don't you agree?