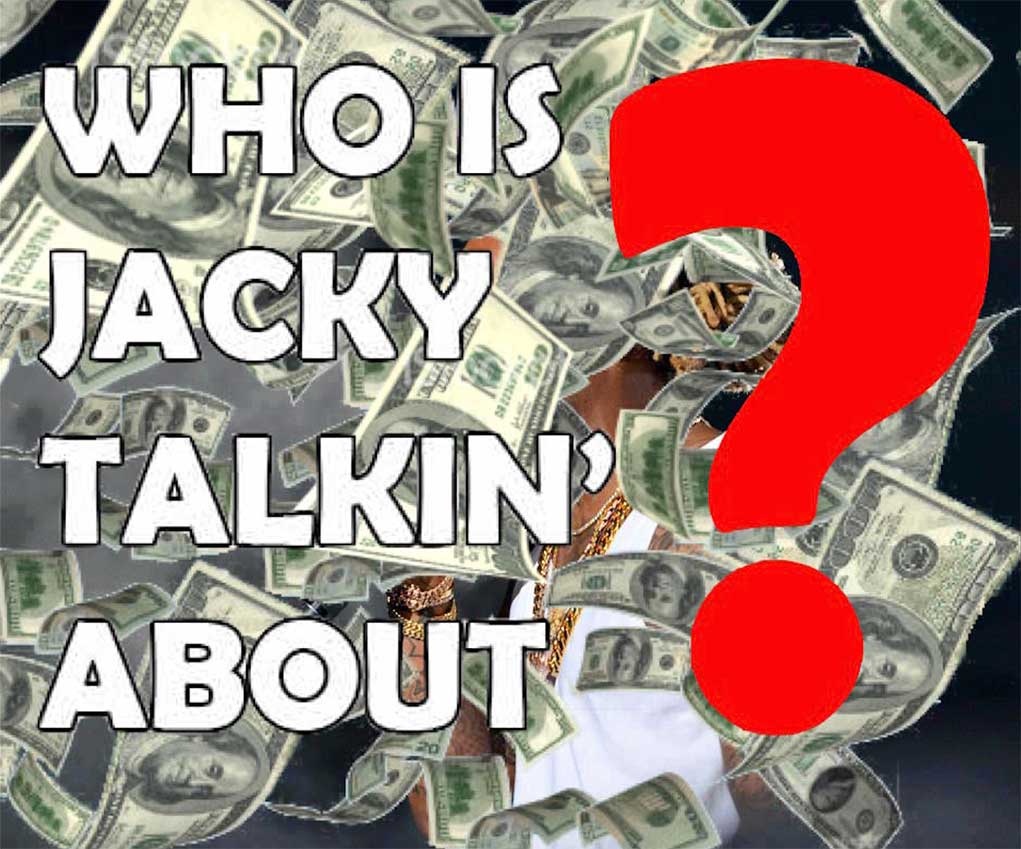 Today's blind item is either a cheapskate OR he straight up refuses to pay what he weighs! Just ask Christopher Moore, his apparently overworked and underpaid bodyguard, revealed to be a starving security man. We're told the bodyguard is only keeping his gig working for our blind item "to stay in the game", and is said to have resorted to alternative, controversial hustle methods to compensate for the monies our mystery ATL MC is NOT paying him! Don't believe me.. Just ask Courtney Thompson!
"He only pays Chris 500-bucks for 10-hour shifts on as his bodyguard, so Chris has to resorted to cuckold sessions with rich white couples."
This HSK exclusive drops appears to be consistent with our blind item's stingy track record. Know why? It wasn't that long ago when the mother of his firstborn child, now 12, testified that he walks with 25-racks "on him at all times." That would be the same DNA-certified baby momma that our blind item insisted — despite his drastic monetary increase since 2003 — "shouldn't receive a penny more" in child support.
"Chris isn't just prostituting himself to older white women, he's also breaking into their homes and robbing them too!"
Dig the Drop:

"Chris was homeless so Courtney took him in and when she kicked him out. Chris started f*cking Courtney's ex-husbands wife Lacey. Chris became a professional thief because. _____ don't pay him sh*t."
Just last year this rapper was caught lying on his paper after an Atlanta judge found him to be pulling in $50K each month, rather than the $16.5K he claimed to the court. Now, can you guess the lyrical liar I'm talking about?