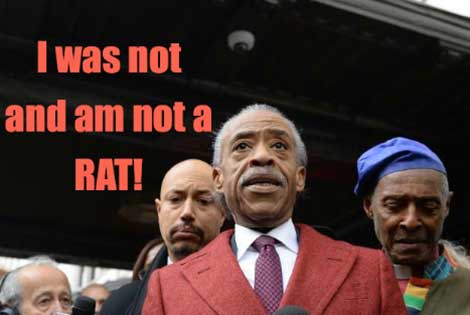 From Claiming "False Info" to Saying "I did what was right"
"Nothing is hidden that won't be exposed. Nor is anything concealed that won't be made known and brought to the light." ~Luke 8:17
Al Sharpton says he "did what was right." That's good Reverend's response to reports that recently pegged him as "Criminal Informant #7" in the FBI's 1984 sting into NYC's Genovese crime family.
That's a far cry from his 'I was set up by the government with this false information' story.. penned in his October 8, 2013 autobiography, "The Rejected Stone".
"[That] could have gotten me killed. So I have been seriously tested in what I believe over the years." ~Al Sharpton, "The Rejected Stone"
Sharpton now reveals he secretly recorded conversations with mobsters over a two-year period. That's what Rev. Al said from the pulpit of his Harlem National Action Center's headquarters.
"Sharpton did not say directly whether he was or not an informant in the cases detailed in the report. He did say, however, that three decades ago he cooperated with authorities, recording threats made against him in conversations with suspected mobsters."
Check what Sharpton had to say:
"In this situation I did what was right. I did what I was always raised in the values of a praying mother to do… I did what I tell kids they should do everyday, all over this country… and that is deal with getting guns and crimes out of their community and cooperate with the law.

I was not and am not a rat, because I wasn't with the ratsI am a cat. I chase rats…

The only thing I was embarrassed by is those old fat pictures. Could y'all use tomorrow the new [ones]? Because a lot of my younger members don't know how fat I was."
In our November 2013 Sharpton expose, was HSK the first to reveal Rev. Al's prior joint-dealings in crack/cocaine with a currently well known ATL-based chef? [Both of whom are featured in "The Sharpton Tapes"?] Of course! Just ask La-Van Hawkins.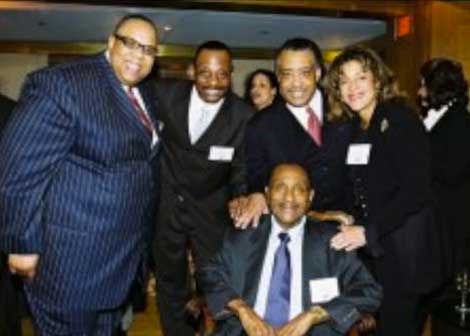 http://youtu.be/kesPM8Do5sw