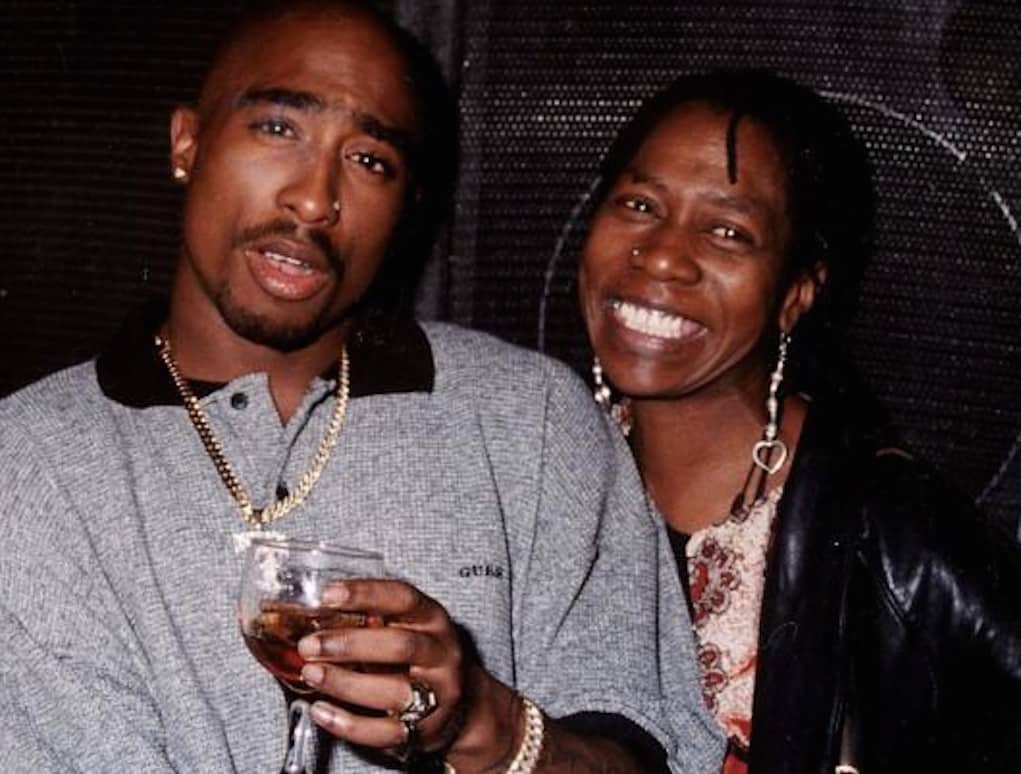 Tupac's mom, Afeni Shakur, is getting divorced, and her husband wants half of everything!
After 12 years of marriage, Afeni has filed for divorce from her husband, Gust Davis. Afeni messed up by not getting this man to sign a prenup…and now he's coming for half of Tupac's estate.
Afeni filed for divroce in North Carolina, a state where judges are not required to divide property 50/50.
The couple apparently has a lot of property together, and Gust is asking the court to give him their 50-acre North Carolina ranch, their houseboats, a Jaguar, and he wants alimony!
Gust, who's a minister, says Tupac's estate makes $900K a year, and Afeni gets $20,000 from that every month. He wants her to pay him half of her payment – or $10k a month – for the rest of his life.
Afeni says she and Gust have been separated for a little more than a year, and she is currently living on one of their houseboats in Sausalito, CA. She wants the court to deny Gust's alimony request.
Get a job, Gust! You damn bum.