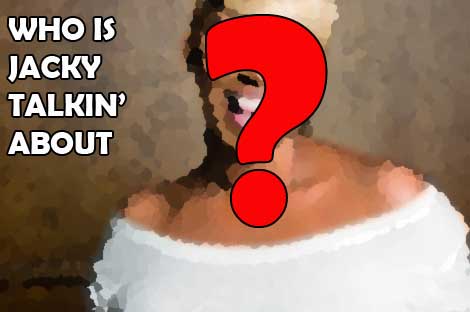 Before she became a Housewife, she was working that stripper pole. That's not exactly something she hides — but this Peach is far from bold about being into ladies. Don't believe me.. Just ask Dwight Eubanks.
When she and her other half left their southern city to head west.. we're told they let loose! Know why? Our tipster tells us not only is that where she picked up her Hollywood 'stay trim' [cocaine] diet, the couple also jumped on the city's secret swingin' bandwagon! Ask Kim Kardashian.
That's when she quickly found out just how much floss'in in Hollywood and ballin' in the ATL differs in dollars! With both shows now cancelled, sources say she's behind on the mortgage and tax payments for her California crib.
Our blind item believed — like Kim Zolciak — her wedding would have led Bravo to give her a spin-off show. That didn't happen. Insiders say .. when it comes to Kim she's green with envy. Know why? Because she lives in a house she always dreamed about and calls an NFL player her hubby. This while her dude is "a broke, Viagra-poppin' queen."
Now, can you guess who I'm talking about?