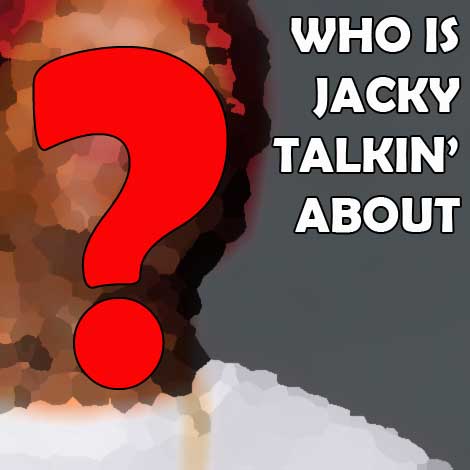 He's a Young Gangsta claiming to be Re'ed Up and Compton-bred, but his Left ain't meeting his Right. Know why? This Jackson is being revealed as a Paramount, Cali kid, who caught a Blood beat-down by bonafide Piru Hittas. We're told that's while dude was delivering 'My Hitta'!!!
He landed his first set of shine from doin' the 'Jerk' dance… all up in his skinny jeans. But he'll have you believe he's earned solid street cred from serving time for robbery. Know why? That's the tale he used to fuel his recently televised pub job. Just ask Arsenio.
This mugshot man is said to be crossing LA's code of the streets… by throwin' up twisted and misrepp'ed set signs. Just ask Jeezy.
Now, can you guess the name of the Phony Thug I'm talking about?