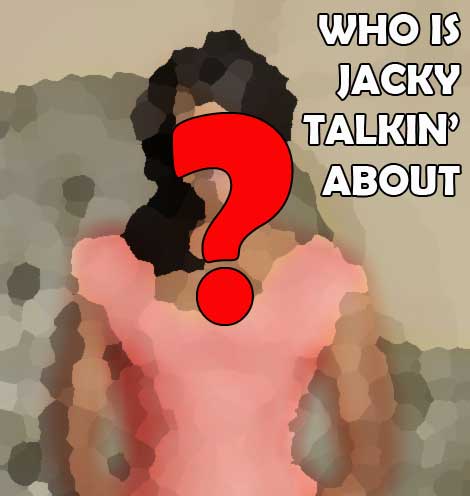 "Whitney wanted to beat her ass!"
She's a conniving counselor, said to have dodged a Whitney Houston beat down! Our tipster says the late legendary songstress snapped when she found out this BOP was secretly smashing Bobby Brown! We're told it all went down back when our blind item was representing Bobby Brown, during his child support hearings.
We're told she didn't only play her BOP role for Bobby, she did the same for Mystical too! She calls herself a Southern Bell, but to others she's known as 'Southern Bell-hopper' — on bended knees, serving up the likes of Mannie Fresh and Bryan 'Birdman' Williams at Patchwerk Studio.
Some say she's the 'head doctor' of Atlanta. But our source tells us that's a lie. Don't believe me.. Just ask Chuck Smith.
Now, Can you guess the rotten peach I'm talking about?