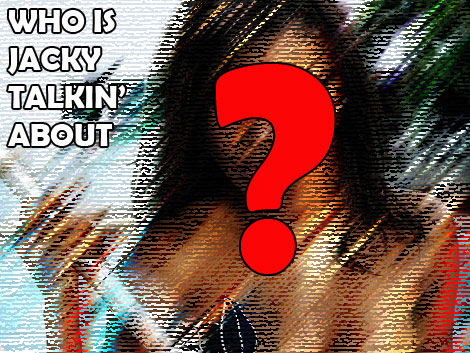 Because this Hollywood harlot ran some serious mileage up on her NaNa, she's said to have turned to plastic surgery to re-tighten that coochie. Just ask AJ Johnson. But even surgery can't squash the reported odor she's got goin' on down south.. Ask Serena Williams.
Sources say that's because our blind item's been bustin' it wide open for pro-athletes for years! She was once catching her ex-hubby's football — but when she discovered the NFL basically irons out to 'Not For Long' careers, not only was she shopping her punany with the NBA [just ask Jason Kidd and Darren Sharper] she divorced her dude!
That's when she's said to have taken her ho'in hustle overseas to hook up with wealthy tycoons.. Ask Essence Atkins. In addition to diggin' for gold, this heaux has a thang for married men. She's even roasted one acting-Chesnut over an open fire!
Threesome smash sessions and swinger parties are plays she used to lure her current NBA baller away from his wife and kids. Since then, she hasn't only discovered her NBA All Star's reported fetish for Latino trans's, dude's brought a new baby momma into the picture! Just ask Aja Metoyer.
We're told the reason why he proposed marriage to our mystery lady is because his team demands their players keep a family image. Now, can you guess who I'm talking about?