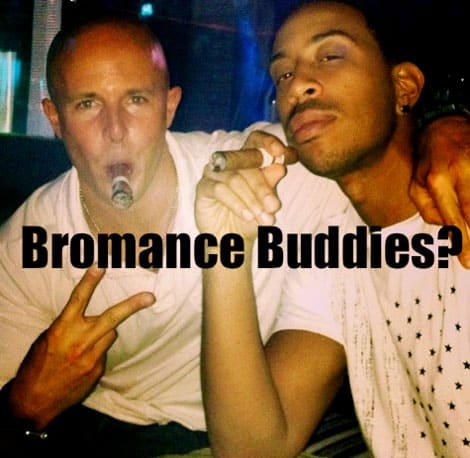 HSK Exclusive – With an iced-out fiance — and a second baby momma just locked in — Luda may think he's covered all cover-up bases, but there seems to be just one problem. It looks like Luda-Juice forgot to school his suspected bromance buddy on keeping things quiet!
I'm saying though … what kind of homey announces about another homey, "I couldn't ask for a better person in my life"??? That's exactly what a dude named Jason VanHeulen — who calls himself "Ludacris' full time trainer" — posted about Luda-Juice, who he's proven to be spending a hell of a lot of time with … outside of the gym.
Check it: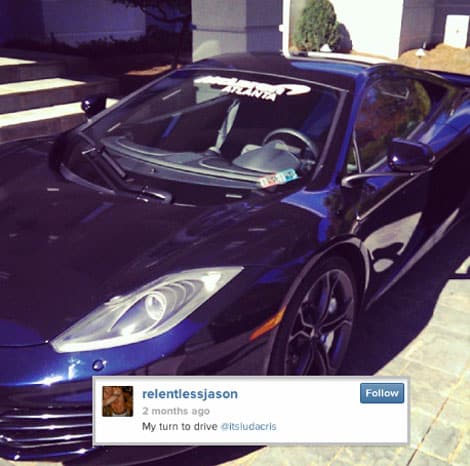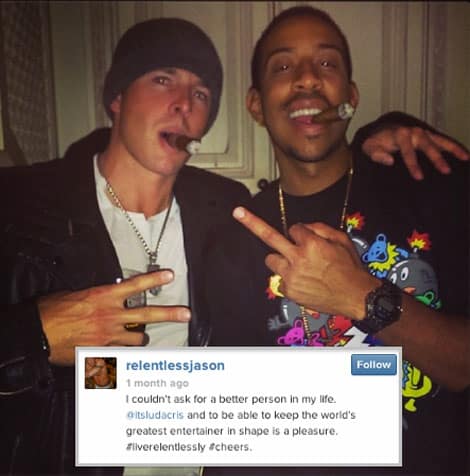 "Ludacris making crazy claims on the paper he pulls, and him taking Tamika Fuller, to court is all for press to cover up gay rumors. He been knowing Tamika for years, he knows she will keep his secrets … all his ladies do. And they get paid well for it!"
Just days ago, Luda-Juice posted this to his Instagram account: "Somebody tell @relentlessjason [Jason VanHeulen] I'm breaking all the rules!" That's while the "What's Your Fantasy" lyricist was vacationing in Anguilla with Eudoxiee, who he says "has my back." That was three-weeks after Tamika Fuller, Luda's Benjamin E. Banneker High School classmate, gave birth to his second child — daughter Cai Bella Bridges — on December 9th.
"Tamika used to dance at The Gentlemens Club back in the '90s in hopes of snagging a baller but she ended up getting ran through. Ask Charles Oakley. She's been working as a concierge in the Buckhead JW Marriott, so Luda recruited her for the job 'cause he knows she's down."