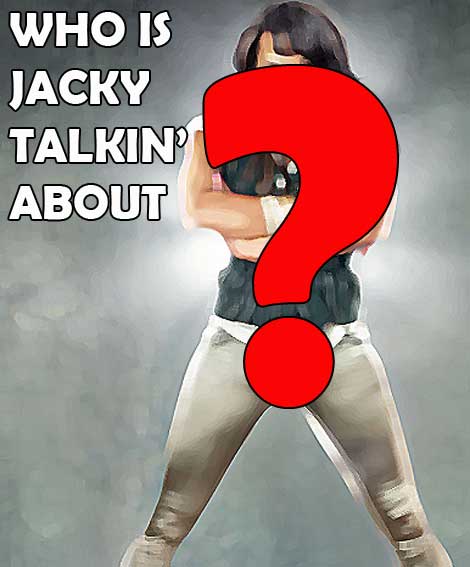 She's a Canadian dance choreographer whose licker license didn't only lead her to land a spot on Lady Gaga's team, but also serve as Ms. Monster's secret lesbian lover. Don't believe me.. Just ask her sister 'Bedrock'
Though she's known for her 'funky-smelling punany' — Ask Jason Weaver — she's said to be a strap-on pro. That could be why she once landed sponsorship from Vince Herbert … before he met Tamar. But Vince is far from being the only male industry figure our mystery lady gained during her sought for fame. Ask Missy Elliott.
She previously served as Andre Harrell's beard. Sources tell us part of that deal would be Harrell casting her in the movie "Honey." That's before the music mogul passed her on to Puffy — and she and Kim Porter became lesbian buddies. Don't believe me.. Ask Billie Woodruff.
She's said to have a fetish for having threesomes with two men "because ______ likes watching two guys smash and don't mind if the men hit each other while doing her."
Now, can you guess VMA-winning dance instructor I'm talking about?