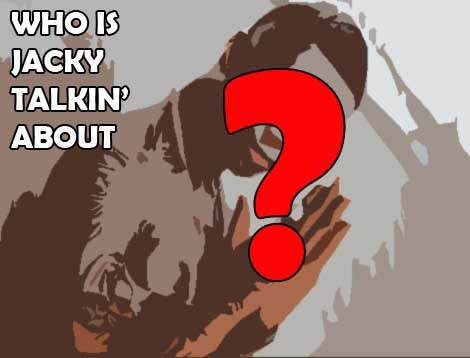 Today's blind item was turned out at a young age by producer Mr. Collipark.
Our 23-year-old blind item may now just be entering early manhood, but thanks to an ATL walk through Colli-Park, his rainbow swag has been turned on! "Dude was just a kid," a tipster tells us. The vibrant colors of the rainbow would be the true shades backing **no pun intended** this soldier. Just take a closer look into his modern day "urban" version of the Village People — complete with 'Superman' steps. Don't believe me.. Just ask dude's hag, skiing-slopes to get to Molly buddy, Katt Stacks.
His Atlanta Wonderland turned to Malice, after some of his so-called homeys pulled heists at the rapper's home. That's what led the lyricist to bounce to L.A. Pronto! Ask former SODMG artist, John Boy.
Dig the Drop:
"Dude is like Bow Wow, both them cats been passed around the industry. Why do think Fiddy bought him a tour bus?"
Thoughts of pickin' up the soap running through his mind could be why word points to Pretty Boy as contemplating suicide. That's NOT Swag! Now, can you guess who I'm talking about?