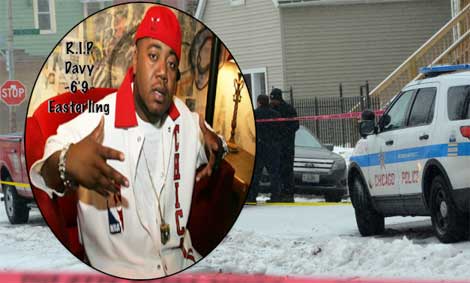 Homicide detectives are reported to be left without any leads — more that 48-hours after the Feb. 24th discovery of Davy Easterling's dead body. The 31-year-old decedent — a close friend to Twista.. and bodyguard who watched the rapper's back — was initially found by firefighters who responded to a blaze "started by a person" at Easterling's South Chicago residence. "The cause of the fire is still undetermined as fire officials and the police Bomb and Arson Unit investigate," stated authorities. Davy's death has since been declared a homicide.
"'An autopsy found Easterling died of multiple gunshot wounds,' the medical examiner's office said."
That's after Twista took to Twitter (Feb. 24), revealing his concern over "a close friend of mine" was missing. "We are all worried and pray for his safe return," Twista posted shortly after noon. Cops on the case have since revealed they're left with "no details on the shooting… and no one in custody."
HSK sends our deepest condolences to 6'9's family and friends
STOP THE SENSELESS VIOLENCE!!!