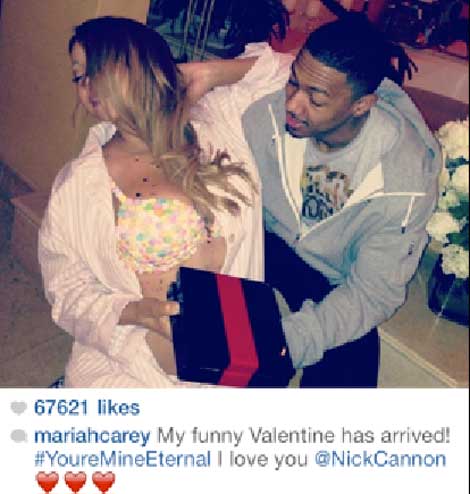 Apparently, Mariah would have you believe she and hubby Nick enjoyed a sultry Valentine's Day session — straight out of a Danielle Steele romance novel.
On Feb. 14th, the Emancipated One posted a slew of bathtub pics — complete with bubbles and balloons — captioned "waiting for my Valentine." Sources are now revealing it was all a hoax!
A tipster has told The Enquirer, "the pics were shot the day before, and on Valentine's Day Nick was in New Orleans for the NBA's All-Star Celebrity Game." Let's be real here… this doesn't come as a surprise. Know why? Because Mimi didn't take the pics herself. Just ask @racinefpierre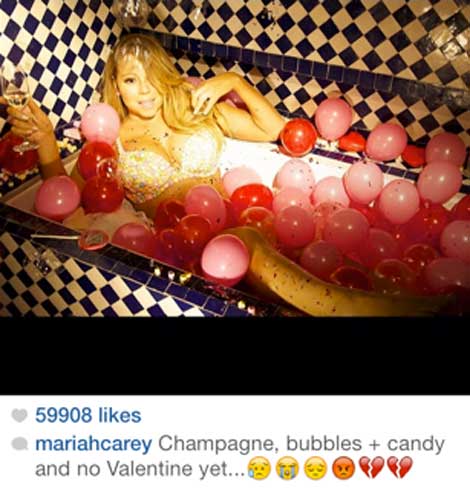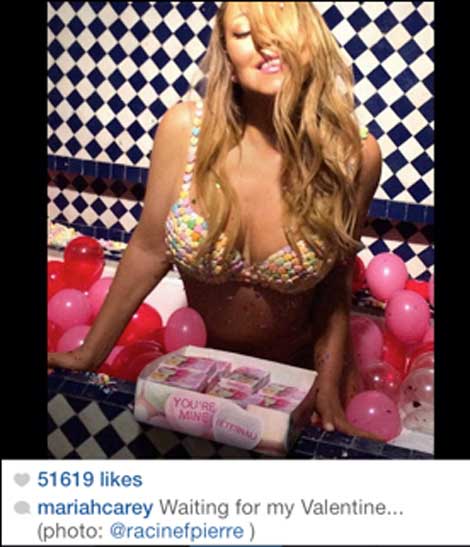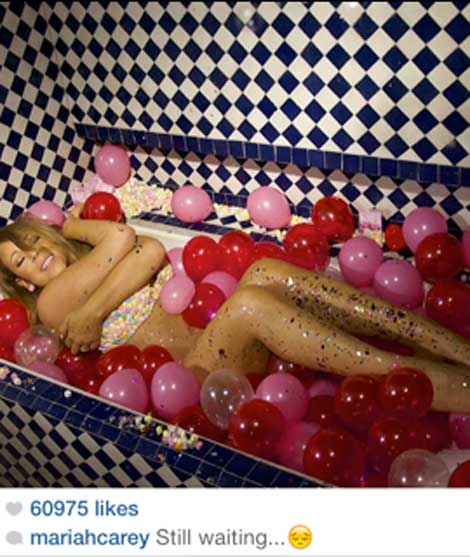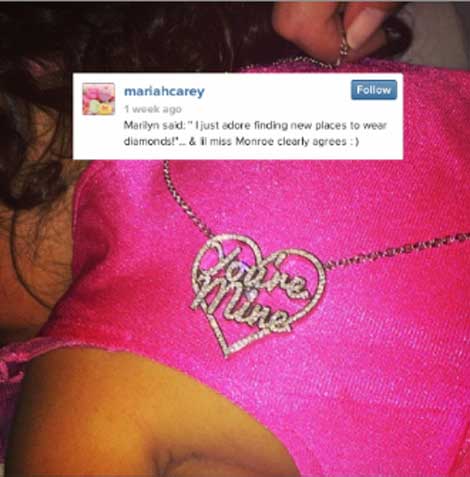 Did Mariah admit Nick was "not even gonna be home" for Valentine's Day, on Feb. 13th? Of course! Don't believe me…Ask DJ Envy.