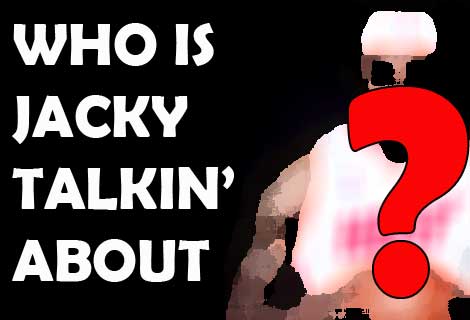 "He's known as a regular at his teammates' swinger parties. Just ask Dwayne Wade."
This NBA All-Star played a role in the reason why his anchor woman was chased out of her Ohio hometown. Know why? Because he's the paternal father of news woman Sharon Reed's love child!
Reed's not the only random who he's knocked up. We're told he also got a Cheetah Girl preggers, after Jigga introduced the pair. Sources say she later aborted the pregnancy. Just ask Adrienne Bailon.
Dude gets around! Sources say he even smashed Beyonce's cousin, Angie.
He may have said "I do" to his longtime girlfriend, in September — but we're told just days before his San Diego wedding [which his Latina side chick tried to crash] dude was gettin' his mack on in Toronto, during the city's Caribana festival. Don't believe me.. Ask AJ.
Rapper Lambo is said to be giving it to his moms … all to get close to our blind item.
Now, Can you guess who I'm talking about?