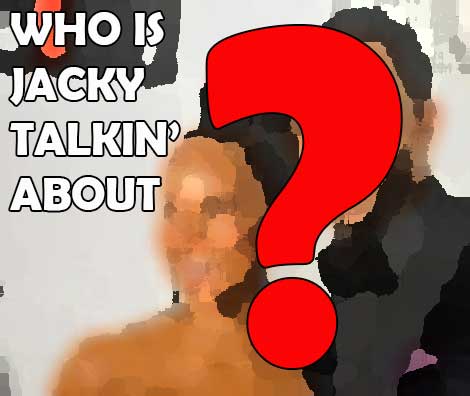 The ratchet pair featured in today's 'Who's Jacky Talking About Segment' are proven to have no shame! Know why? She didn't use any Keys to get into his home, she used a wrecking ball! Don't believe me.. Just ask Mashonda Tifrere, who refused to be down with the DL agenda of her beat-making baby daddy, during her marriage to him.
That's something his Brand New bride is said to have no problem with. Know why? Insiders say this Girl Is On Fire.. For Females. It's looking like yet another Hollywood cover-up that goes both way… literally AND figuratively.
Dig The Drop on this mystery pair of music-makers:
"She wears the pants in the relationship. He is not a happy man."
Now, can you guess who I'm talking about?